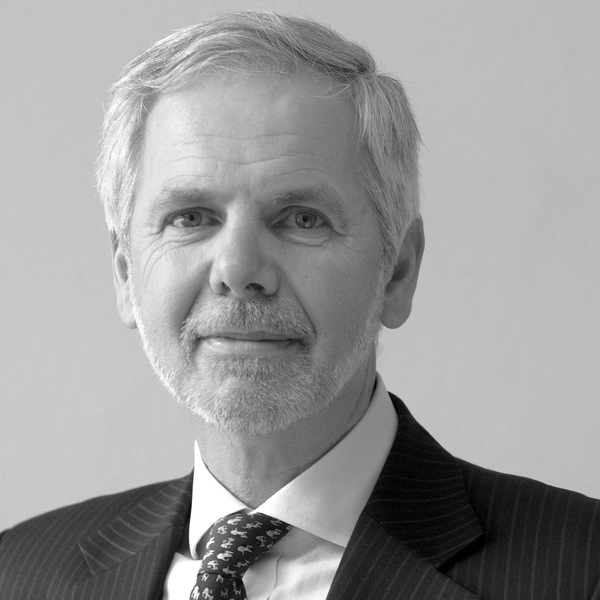 John Christensen ■ Occupy is back: new protests in London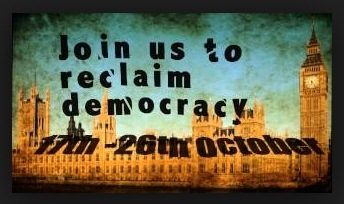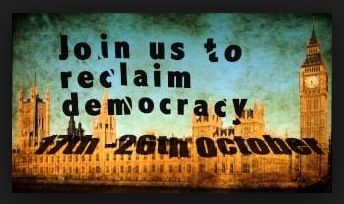 From Occupy, via email:
OCCUPY IS BACK
Pro-democracy campaigners will occupy Parliament Square in London for nine days next week.
On October 17th Parliament Square will once again be flooded with people who will refuse to be moved.
Under the banner 'Occupy Democracy', the Occupation will join the dots between issues such as NHS privatisation, austerity cuts and fracking, and show how each represents a failure of the democratic process and the increasing dominance of the 1%.
OCCUPY is opening up the 'home of democracy' to anyone who shares a feeling of disillusionment with the status quo and who believes in a better, fairer more democractic society.
On the third anniversary of OCCUPY, this action will build on the iconic St Paul's Occupation in the City. This time we focus on sane and inspiring political solutions, with each day covering different key issues. With the help of experts and whistleblowers, from dissident MPs like Caroline Lucas and John McDonell, to globally renowned economists like Ha Joon Chang and John Christensen, to prominent NGO figures like John Hilary and Asad Rehman , as well as people on the frontline of the struggle for social justice like the courageous E15 mums, we will broadcast the alternatives for a fairer society that already exist.
Maria, from the Occupy Movement states: 'In the shadow of Hong Kong's pro-democracy protests, and after 45% of Scottish people rejected Westminster Rule, the time is right to expose a corrupt Westminster elite who represent the 1% and not the citizens of this country. On the eve of the TUC mass demonstration against increased working poverty and the wealth gap, and following a million public sector strikers, Parliament Square will once again become a civic space to define real democracy: transparent, accountable, and relieved of corporate influence.'
Contact: George Barda: 07535184071
Website: http://occupydemocracy.org.uk/