Jo Barratt ■ Como impostos podem promover reparação: the Tax Justice Network Portuguese podcast #54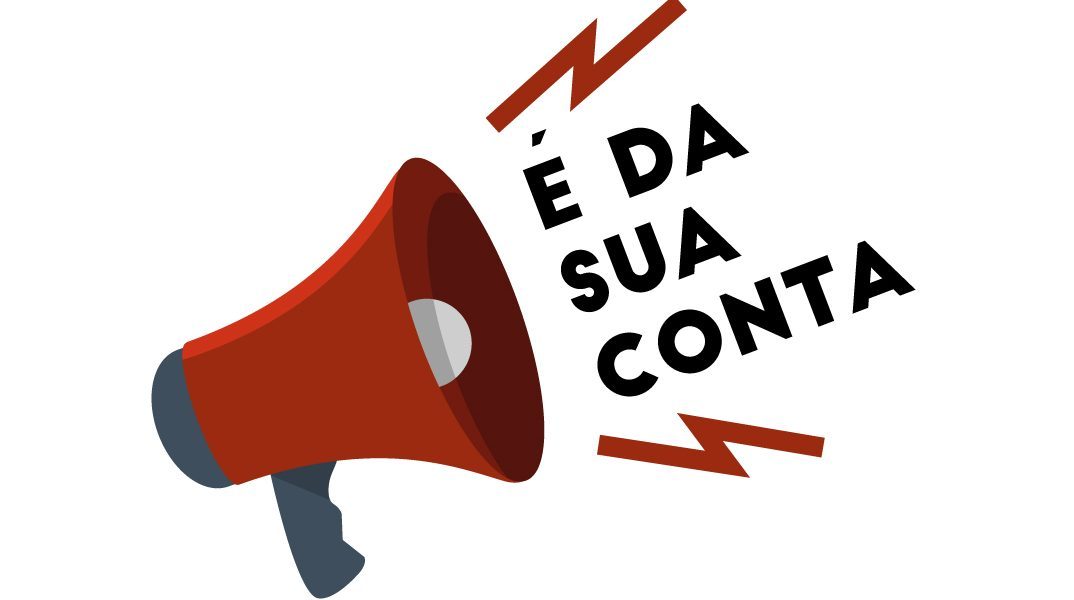 Welcome to our monthly podcast in Portuguese, É da sua conta ('it's your business') produced and hosted by Grazielle David and Daniela Stefano. All our podcasts are unique productions in five different languages – English, Spanish, Arabic, French, Portuguese. They're all available here. Here's the latest episode:
Diversas gerações de mulheres, homens e crianças que deveriam ser livres foram ilegalmente escravizadas. Os sistemas financeiro e tributário brasileiros foram alguns dos que se beneficiaram deste crime contra a humanidade.
O tráfico ilegal de pessoas no século 19 segue presente na forma de consequências nas vida das pessoas descendentes daquelas que foram escravizadas.
Como os sistema financeiro e tributário podem contribuir para a fundamental reparação? Este é o tema do episódio #54 do É da Sua Conta.
A necessidade de apuração e debate sobre a responsabilidade de instituições financeiras no Brasil envolvidas com a escravização ilegal de pessoas no século 19, com a professora Beatriz Mamigonian, da Universidade Federal de Santa Catarina.
Como conectar o maior crime contra a humanidade do século 19 com o atual Banco do Brasil? Júlio Araújo, procurador do Ministério Público Federal, fala sobre os próximos passos do inquérito para investigar o envolvimento do Banco do Brasil na escravização e tráfico de pessoas vindas do continente africano.
O processo internacional de reparação e de remediação – enquanto o sistema neoliberal for sinômio de neocolonialismo – como Priya Lukka, macroeconomista.
A tributação como instrumento de reparação e a reparação como princípio orientador da tributação, com Alex Cobham, da Tax Justice Network.
" Da mesma maneira que a gente fala que o Banco do Brasil teve acionistas e diretores traficantes, a gente pode falar de famílias envolvidas na política, que são famílias de fazendeiros e detentores de pessoas escravizadas e não só fazendeiros, mas também traficantes: os maiores eram fazendeiros e traficantes. A ideia é pensar a escravização como algo que não acabou; está na estrutura do sistema".
~ Beatriz Mamigonian, professora da Universidade Federal de Santa Catarina
"É importante criar uma situação em que haja um conjunto de reparações que possam ser consideradas justas do ponto de vista simbólico, de memória e de verdade, mas também do ponto de vista da compensação monetária e financeira sobre esse tema."
~ Júlio Araújo, procurador da República
"Remediar, especialmente quando se trata da forma como a economia mundial está configurada, da sua governança e dos seus mecanismos de elaboração de regras, deveria significar que os ex-países colonizados, que são também os países que estão lutando com o próprio desenvolvimento, teriam mais controle sobre como desenvolver e gerenciar os mecanismos que cercam suas economias.
~ Priya Lukka, macroeconomista
"A primeira coisa que precisamos fazer é impedir que a escala da riqueza extraída do Sul para o Norte aumente ainda mais. Parar com isso agora parece cumprir o tipo de agenda de justiça fiscal com a tributação unitária e todas as diferentes medidas em torno da transparência."
~ Alex Cobham, Tax Justice Network
Participantes:
Saiba mais:
Episódios Relacionados
É da sua conta é o podcast mensal em português da Tax Justice Network. Coordenação: Naomi Fowler. Dublagens: Cecília Figueiredo e Zema Ribeiro. Produção e apresentação: Daniela Stefano e Grazielle David. Download gratuito. Reprodução livre para rádios.