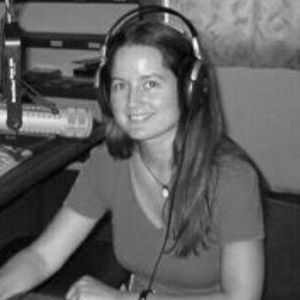 Naomi Fowler ■ As armadilhas das criptomoedas #50: the Tax Justice Network Portuguese podcast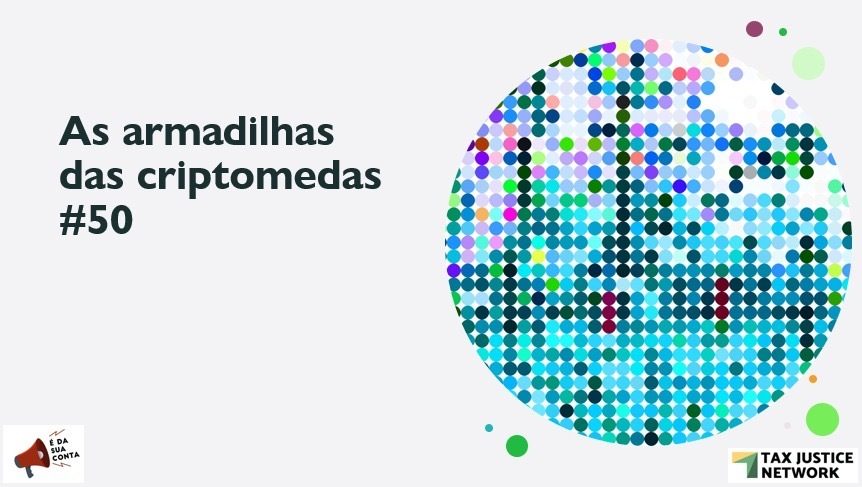 Welcome to our monthly podcast in Portuguese, É da sua conta ('it's your business') produced and hosted by Grazielle David and Daniela Stefano. All our podcasts are unique productions in five different languages – English, Spanish, Arabic, French, Portuguese. They're all available here. Here's the latest episode:
Bitcoin, stablecoin, criptomoedas: por que são armadilhas? É possível regular, evitar crimes e tributar para que elas caibam em uma economia que funciona para todas as pessoas? Estas perguntas estão respondidas no episódio #50 do É da sua conta.
Uso (e fraudes) com criptomoedas aumentou na América Latina, aponta estudo do Global Financial Integrity (GFI)
O que representam as criptomoedas dentro do cenário econômico, político e social no mundo? Quem responde é Edemilson Paraná ( LUT University – Finlândia)
É possível e necessário tributar criptomoedas, explica Florencia Lorenzo (Tax Justice Network)
O consumo intensivo de energia elétrica pelo mercado cripto e a importância da reprecificação
A legislação brasileira de ativos virtuais a um passo de ser implementada, comentada pelo especialista Rafael Paiva
O que é stablecoin e os riscos deste tipo de moeda virtual para a questão monetária internacional
Bitcoin e o desempenho desastroso como moeda oficial em El Salvador, pela economista Tatiana Marroquin
Ouvintes do É da Sua Conta opinam sobre investir em criptomoedas
Participantes:
Edemilson Paraná, professor de ciências sociais da LUT University (Finlância) e vinculado ao programa de pós-graduação em sociologia da Universidade Federal do Ceará (Brasil). Autor do livro Bitcoin: a utopia tecnocrática do dinheiro apolítco.
Florencia Lorenzo, pesquisadora da Tax Justice Network
Rafael Paiva, professor de economia e especialista em ativos virtuais.
Tatiana Marroquin, economista em El Salvador.
Ouvintes: Aurora de Armas (Curitiba-PR), Laiane (Teresina-PI), Maria (Currais-PI), Railda Herrero (São Paulo – SP), Rosângela (Arapiraca – AL)  e Wellington (São Bernardo do Campo – SP). Por questões de privacidade, ouvintes preferiram se identificar com o primeiro nome ou usar pseudônimo.
"O Bitcoin é uma forma de dinheiro altamente antissocial, no sentido pleno dessa definição; que não aceita ser atravessado por nenhuma dinâmica redistributiva, tributária, regulatória e assim por diante."
 ~ Edemilson Paraná, LUT University
"Para minerar criptomoedas, o uso de energia dé maior do que o consumido em alguns países inteiro. Em um contexto de crise climática e energética, tributar criptomoedas pode ser adotado pelos países como forma de reprecificar. "
  ~ Florência Lorenzo, Tax Justice Network
O Brasil tem, desde dezembro de 2022, uma lei de ativos virtuais. Em junho de 2023 foi editado o decreto que determina o Banco Central como órgão regulador. "Mas isso está longe de resolver a questão da regulação. O próximo passo é a edição do regimento interno pelo próprio BC".
 ~ Rafael Paiva, professor de economia e especialista em ativos virtuais.
"A lei do Bitcoin teve um impacto na política fiscal e permitiu que a comunidade internacional visse a gestão arbitrária de fundos públicos e estatais por parte do governo (em El Salvador)."
 ~  Tatiana Marroquin, economista salvadorenha.
"Para as pessoas que têm dinheiro, sugiro investir em cooperativas, projetos de produção –  industrial ou agropecuária – , de preferência projetos coletivos e com perspectiva sustentável."
 ~ Aurora de Armas, ouvinte É da Sua Conta
Saiba Mais:
É da sua conta é o podcast mensal em português da Tax Justice Network. Coordenação: Naomi Fowler. Dublagem: Cecília Figueiredo. Produção e apresentação: Daniela Stefano e Grazielle David. Download gratuito. Reprodução livre para rádios.