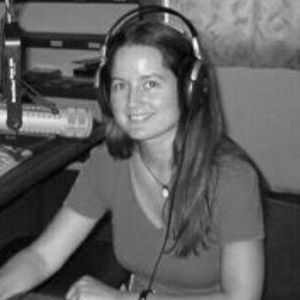 Naomi Fowler ■ Pacto fiscal pode reduzir desigualdades na América Latina #49: the Tax Justice Network Portuguese podcast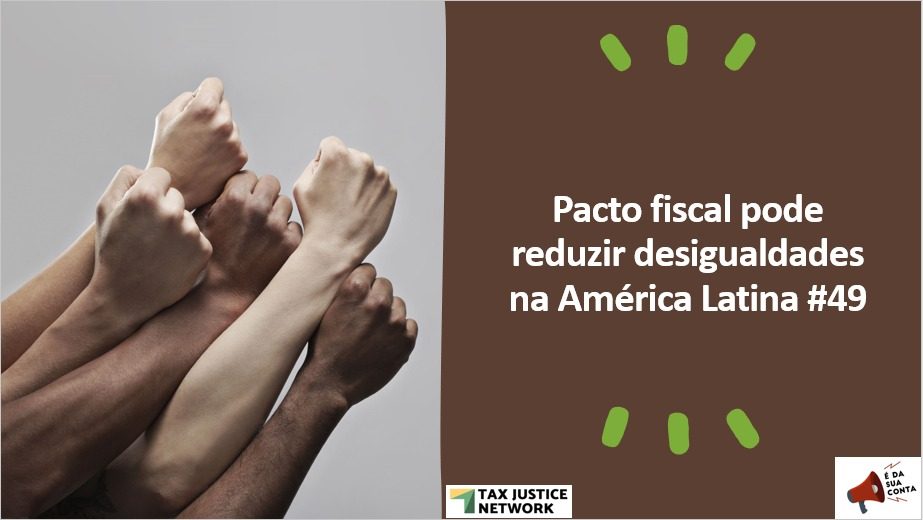 Welcome to our monthly podcast in Portuguese, É da sua conta ('it's your business') produced and hosted by Grazielle David and Daniela Stefano. All our podcasts are unique productions in five different languages – English, Spanish, Arabic, French, Portuguese. They're all available here. Here's the latest episode:
A América Latina é a região com maior desigualdade de riqueza do planeta. Entre as várias causas da péssima realidade social e econômica está o abuso fiscal. De que forma um pacto regional sobre tributação pode contribuir para diminuir as desigualdades?
No episódio #49 do É da Sua Conta você escuta sobre quatro eventos que ocorreram, na Colômbia e no Chile, em maio de 2023 para avançar rumo à Cúpula por um Pacto Regional e à Plataforma com o objetivo de uma tributação equitativa, inclusiva e sustentável. Se houver participação popular, direitos humanos cabem nessa conta!
No É da sua conta #49:
A importância de uma economia baseada em direitos humanos e o papel solidário da tributação para dimiuir desigualdades, com Pedro Rossi (Unicamp)
Três encontros na Colômbia e um no Chile: os processos rumo à cooperação regional, com Sergio Chaparro (Tax Justice Network)
Transparência fiscal: o papel da adoção do registro regional e global de ativos, com Florencia Lorenzo (Tax Justice Network)
O papel do governo brasileiro para um pacto regional de tributação, com Antônio Freitas (Ministério da Fazenda)
"Política fiscal é composta por decisões sociais, em termos de financiamento de bens e serviços coletivos de transferências de uma parte da população para outra, dos mais jovens para os mais idosos, dos mais ricos aos mais pobres; pensar a  ideia dos impostos como um pacto coletivo e a ideia dos direitos como algo fundamental nesse pacto."
~ Pedro Rossi, Unicamp
"Anualmente, a região perde mais de 93 bilhões de dólares em receitas tributárias devido à existência de paraísos fiscais. Os membros ricos da OCDE e seus dependentes causam a maior parte das perdas fiscais e saídas financeiras ilícitas dos países latinoamericano. Então, um cenário cooperativo como uma cúpula regional é uma oportunidade de ouro para mudar de rumo."
~ Sergio Chaparro, Tax Justice Network
"Não tem nenhuma outra região que chega na escala de deisgualdade da América Latina. Quando a gente pensa em ferramentas de transparência tributária,  é preciso construir uma agenda que lide com essas questão também." ~ Florência Lorenzo, Tax Justice Network
"Grandes corperações e pessoas de alta renda utilizam mecanismos de planejamento tributário para minimizar pagamento de impostos, então é importante esse tipo de diálogo e de cooperação na esfera internacional. ."
~ Antônio Freitas, Ministério brasileiro da Fazenda
Participantes:
Saiba Mais:
World Inequality Report 2022, elaborado pelo World Inequality Lab: https://wir2022.wid.world/www-site/uploads/2021/12/WorldInequalityReport2022_Full_Report.pdf
Seminário de Política Fiscal 2023 da Cepal e reunião por uma Plataforma Tributária Regional
Seminário acadêmico do governo colombiano por um pacto fiscal regional
Episódio relacionado:
Registro global de ativos pode acabar com sigilo financeiro #37
É da sua conta é o podcast mensal em português da Tax Justice Network. Coordenação: Naomi Fowler. Produção e apresentação: Daniela Stefano e Grazielle David. Download gratuito. Reprodução livre para rádios.