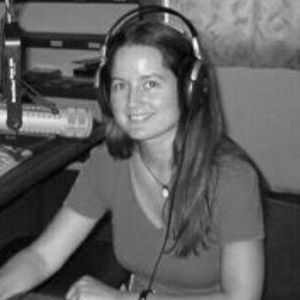 Naomi Fowler ■ NEW: Francophone Africa Tax Justice Network podcast goes live: lancement d'un Podcast Francophone par Tax Justice Network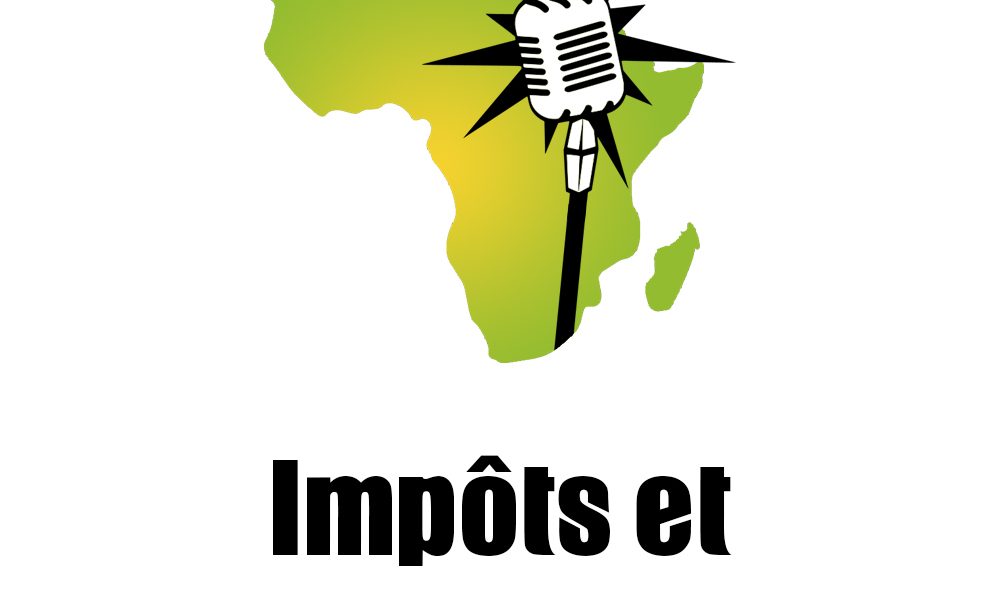 We're proud to share the Tax Justice Network's brand new podcast/radio show produced in, and for francophone Africa by finance journalist Idriss Linge in Cameroon. The podcast is called Impôts et Justice Sociale. It's available to anyone who wants to listen to it, and, as is the case with all our monthly podcasts, (Spanish, Arabic, and English), it's free to broadcast for any radio station that wishes to air it. This French language podcast aims to contribute to ideas and debates on tax justice and social justice in the region. We're sharing below this month's very first episode, followed by a press release in French with all the details for following the show and where to find it:
Nous sommes fiers de partager la toute nouvelle émission de radio / podcast du réseau Tax Justice, produite en Afrique francophone par le journaliste financier Idriss Linge au Cameroun. Le podcast s'appelle Impôts et Justice Sociale. Il est disponible pour tous ceux qui veulent l'écouter et, comme tous nos podcasts mensuels, (espagnol, arabe et anglais), il est gratuit à diffuser pour toute station de radio qui souhaite le diffuser. Ce podcast en langue française vise à susciter des idées et des débats sur la justice fiscale et la justice sociale à de nouveaux publics. Nous partageons ci-dessous le tout premier épisode de ce mois-ci, suivi d'un communiqué de presse avec tous les détails sur le suivi de l'émission et où le trouver:
La première édition du programme Impôts et Justice Sociale:
La compétition fiscale : L'Afrique y gagne-t-elle? C'est le thème principal de notre podcast Impôt et Justice Social du mois de mars 2019. Est-ce que les populations sont au courant? Est-ce que cela est profitable au pays de la région? Comment s'organise la société civile pour résoudre le problème?
Invité du programme, Jean Mballa Mballa Directeur Exécutif du CRADEC, le Centre Régional Africain pour le Développement Endogène et Communautaire.
Sont aussi intervenant notamment dans le Reportage:
Aussi le programme revient sur des rapports comme:
Le Financial Secrecy Index Produit par Tax Justice Network
Global Financial Integrity Report 2018
Le rapport de Tax Justice Network sur l'ineffectivité des incitations fiscales
Rapport CRADEC sur la fiscalité des ressources minières
Article Tax Justice Network sur les entreprises américaines qui ne respectent pas les lois sur la transparence
Voulez-vous télécharger et écouter sur la route? Téléchargez sur votre téléphone ou votre appareil portable en cliquant sur "enregistrer le lien" ou "télécharger le lien" ici.
Vous voulez plus de nos podcasts? La playlist complète peut aussi être trouvé sous ce lien.
Voulez-vous vous abonner? Abonnez-vous par courrier électronique en contactant le producteur [email protected] OU abonnez-vous à notre chaîne youtube,
Rejoignez-nous sur Facebook et intégrez nos blogs dans votre flux
Suivez-nous aussi sur notre compte twitter
Annonce du lancement d'un Podcast Francophone par Tax Justice Network
Tax Justice Network, un groupe de défense indépendant composé d'une coalition de chercheurs et de militants internationaux qui partagent les mêmes préoccupations concernant l'évasion fiscale, la concurrence fiscale, l'évasion fiscale et les paradis fiscaux, annonce ce mercredi 27 février 2019, le lancement de sa production audio « Impôts et Justice Sociale ».
Ce programme est le podcast francophone mensuel de son programme qui aborde des sujets cruciaux dans les domaines de la corruption, ainsi que les scandales et l'analyse sur les paradis fiscaux, l'évasion fiscale et le secret bancaire. Ce Podcast de 30 minutes sera disponible sur la page via le flux RSS, sur ce site ici, et sur vos téléphones, via l'applications Stitcher. Mais aussi, il sera diffusé sur plusieurs radios partenaires en Afrique francophone.
– Il est libre de diffusion – il suffira de contacter le réseau Tax Justice network et il sera mis à disposition tous les mois. Il sera aussi partagé sur les réseaux sociaux du programme notamment les pages Youtube, Facebook et twitter. Pour recevoir le programme, il suffira d'envoyer un email à l'adresse [email protected]
La production est faite avec la collaboration d'Idriss Linge journaliste financier spécialisé des questions économiques et financières et qui travaille aujourd'hui avec l'Agence Ecofin. « Les questions relatives à la finance équitable et la justice fiscale ne sont parfois abordées que très sommairement dans les pays d'Afrique Francophone. 'Impôts et Justice Sociale' se veut être un rendez-vous associé à une plateforme où ces discussions pourront se faire à l'échelle de la région. C'est un honneur d'être impliqué à ce niveau du projet »
Pour Naomi Fowler de  Tax Justice Network, Coordinatrice du projet et productrice du podcast en anglais disponible sur la page web https://taxjustice.net/taxcast « C'est un programme qui couvre les batailles dont on n'entend parler nulle part ailleurs – les batailles pour la transparence, l'équité et l'intérêt public. Chaque mois, nous parlerons avec des experts dans le domaine pour nous aider à analyser les meilleures histoires. Si votre station de radio préférée ne nous diffuse pas, demandez-leur pourquoi pas ! La connaissance, c'est le pouvoir. Ensemble, nous pouvons nous armer des solutions dont nous avons besoin pour lutter contre ce qui bloque les opportunités en or et une vie sereine et dans la dignité que chaque citoyen mérite. S'il vous plaît rejoignez-nous ! »
Contacts