TJN Admin ■ Malta & corruption: Investigative journalist Daphne Caruana Galizia killed by car bomb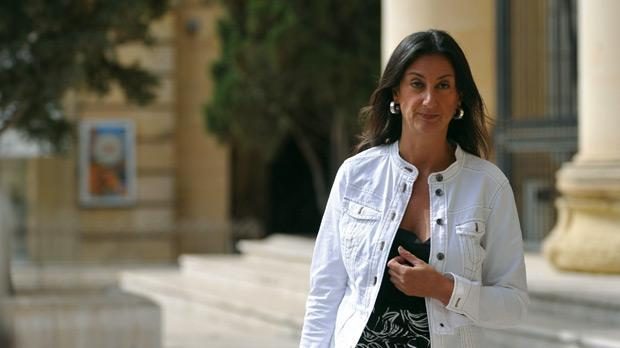 As reported by Reuters, Daphne Caruana Galizia, Malta's best-known investigative journalist was killed today by a powerful bomb which blew up her car. Only fifteen days earlier she had reported threats against her to the police. Her absolutely fearless blog Running Commentary continually broke revelations about the corruption of Maltese politics (on all sides), and her work went way beyond Malta.

She was reporting from Europe's smallest member state. which is ranked 27th in the Tax Justice Network's 2015 Financial Secrecy Index (FSI). It will be re-assessed soon – the 2018 Financial Secrecy Index data will be released in January. It is described as 'a pirate base for tax avoidance inside the EU' by the European Investigative Collaborations Network behind the Malta Files investigations, which also exposed the jurisdiction numerous times as 'a target for firms linked to the Italian mafia, Russian loan sharks and the highest echelons of the Turkish elite.' You can read about some shocking examples here, here and here. Much of the work she did over the last couple of years was focused on the Panama Papers leak of more than 11 million documents from law firm Mossack Fonseca.

The International Consortium of Investigative Journalists (ICIJ), has issued a statement, noting;
Caruana Galizia has been at the forefront of important investigations in the public interest and has exposed offshore dealings of prominent political figures in Malta."
A report in The Guardian observes:
A blogger whose posts often attracted more readers than the combined circulation of the country's newspapers, Galizia was recently described by the Politico website as a "one-woman WikiLeaks". Her blogs were a thorn in the side of both the establishment and underworld figures that hold sway in Europe's smallest member state.

Her most recent revelations pointed the finger at Malta's prime minister, Joseph Muscat, and two of his closest aides, connecting offshore companies linked to the three men with the sale of Maltese passports and payments from the government of Azerbaijan."
Caruana Galizia's blog entry posted a few minutes before she died, closes with the sentence:
There are crooks everywhere you look now. The situation is desperate."
Her passing is yet another instance of violence and intimidation towards journalists and whistleblowers brave enough to go fully public in exposing crimes of corruption and other abuses of power that could not happen in the way they do without enabler jurisdictions like Malta, the 'Panama of the Mediterranean' and the global offshore infrastructure which so often leads us back to the City of London in the UK, and New York.
Crowds in Malta are holding a vigil to honour their best known journalist and ask for justice to be done. (photograph shared by Times of Malta journalist Jacob Borg)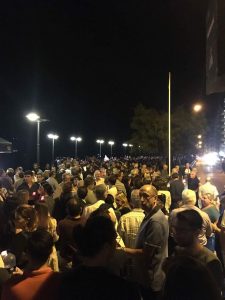 Daphne Caruana Galizia – there are many who, inspired by your courage and your work, will keep striving for a world of greater transparency and justice. Rest In Peace. Rest In Power.