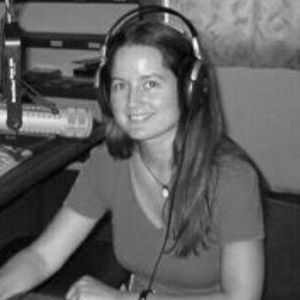 Naomi Fowler ■ Women's Rights and Tax Justice: Conference in Bogotá, Colombia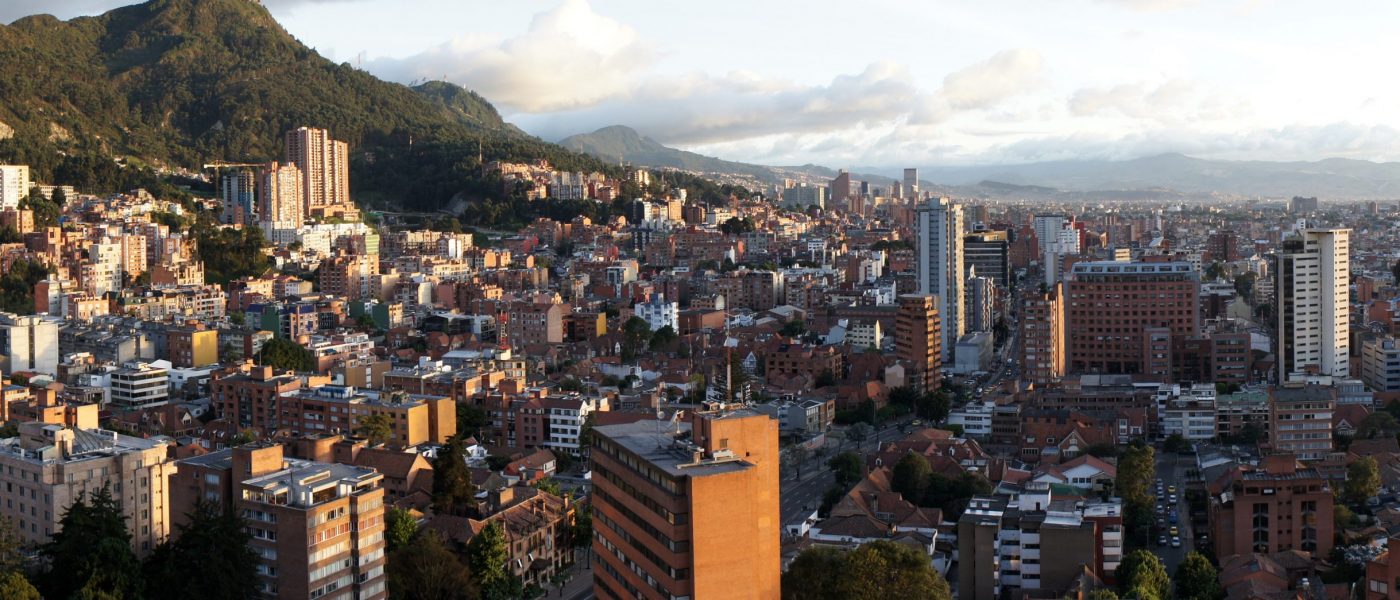 On June 13th, 14th, and 15th, 2017 the Tax Justice Network will be taking part in an important conference of people coming together in Bogotá to discuss the little-understood and under-reported impacts of political decisions on taxation and financial secrecy on women and girls around the world.
Tax justice and gender is a key and developing research and campaigning area for the Tax Justice Network. Our head of tax, human rights and gender Liz Nelson will report back on this fascinating line-up (detailed below) with her take on the event and future steps to protect the futures of half of the world's population from the damage done to them in environments that are delivering poorly on tax justice.
You can find the details of the conference in Spanish here and it will be livestreamed via this link here.
The conference hashtags are: #TaxJustice4Women17 and #JusticiaFiscalParaMujeres17
Women's Rights and Tax Justice Conference, Bogotá, Colombia
There's a language of secrecy, and an industry and culture around taxation that is deliberately exclusive.
Excluded from this 'web' of interests are the structures that secure the rights of women. A feminist analysis can provide a much-needed underpinning within the tax and financial secrecy debate in order to expose the impact of international financial architecture, of international tax treaties and practices, and national taxation policies on the human rights of women. The absence of such analysis is problematic because the shrinking role of progressive tax laws and the growth of the secretive global financial services industry perpetuates structural failures that undercut state obligations to realise all of women's human rights.
From South to North the women's rights and tax justice communities, the labour union movement and civil society at large are increasingly aligned in this view; and so on June 13, 14, 15th 2017 in Bogotá, Colombia with Freidrich Ebert Stiftung, the Global Alliance for Tax Justice (GATJ) and Public Services International (PSI), we will host a global meeting of leading organisations and thinkers in this space. The aim will be to establish and to confirm powerful, common positions that will underpin concerted action over the following years: to put down a marker for change, starting with a clear narrative shift.
Some sessions will be livestreamed. We'll provide the link here as soon as we have it. The main language used will be English which will be simultaneously interpreted into Spanish.
The programme is as follows:
DAY ONE
7:00 registration opens + breakfast
Welcome Session
Time: 0800 – 0815
Welcoming delegates to the Global Convening and doing a quick overview of the 3 days to follow
Session 1
Time: 0820 – 0945
Format: Conversation [45 minutes]  + Facilitated Q&A session [30 minutes]
Rosa Pavanelli (General Secretary, Public Services International)  in conversation with Jose Antonio Ocampo Chairman of the Board of Banco del República (Central Bank of Colombia) and Maria Nieves Rico (Director of Gender Affairs, CEPAL)
Why are we doing this now?
The trajectory of the movement from both their perspectives (past/present)
Relationship /tension between public and private (public services and corporation
Engaging with grassroots / citizens
Call to action/challenge to the movement to take up
Moderated by: Veronica Grondona
COFFEE BREAK – 0945 – 1000 – 15 MINUTES
Session 2
Time: 1000 – 1130
Format: Plenary + Facilitated Discussion
Case studies for this session circulated in advance
Discriminatory tax regimes and their gendered impacts – domestic and international
[40 minutes] International (PLENARY DISCUSSION)
Impact of global financial architecture such as secrecy jurisdictions, use of trusts, beneficial ownership, use of trusts, beneficial ownership.
[40 minutes] Domestic (PLENARY DISCUSSION)
A feminist gender analysis will explore a range of features within regressive tax systems which discriminate against women e.g.  VAT, tax competitive policies to attract MNCs
Discussions guided by questions:
What do discriminatory policies look like?
What are the gendered impacts?
What are alternative policies/responses
Speakers:
Kathleen Lahey
Corina Rodriguez
Everline Aketch
Ngo Thi Thu Ha
Moderator: Liz Nelson
LUNCH BREAK – 1130 – 1300 – 90 MINUTES
ICEBREAKER ACTIVITY – 1300 – 1330 – 30 MINUTES
Session 3
Time: 1330 – 1430
Format: Plenary + Facilitated Discussion
Public service provision through domestic resource mobilisation
Health, education, water, housing, transportation et cetera
Care work: Socio-cultural norms reinforce existing gender inequalities in care work and shape women's engagement and opportunities in paid and unpaid care work; in formal and informal care work.

Explore the ideological underpinnings (it is a key element of capitalist and patriarchal systems and structures)
Demonstrate that addressing this issue goes beyond better budgets
Speakers:
Jennifer Besong
Wangari Kinoti
Mary Collins
Moderator: Veronica Montufar
COFFEE BREAK – 1430 – 1445- 15 MINUTES
Session 4
Time: 1445 – 1545
Format: Plenary
Extractive industries: how they are allowed to operate [tax incentives, etc] and the impact on women in specific countries
Presentation of Country Case Studies
Philippines – Mae Buenaventura
Uganda – Nelly Busingye
Ecuador – Veronica Montufar
Moderator: Kathleen Lahey
COFFEE BREAK – 1545 – 1600 – 15 MINUTES
Session 5
Time: 1600 – 1700
Format: Plenary
Realisation of sustainable development progress/goals
National and international level barriers and opportunities (implementation; financing)
SDGs/Agenda 2030 – which goals are salient to this discussion? Opportunities to use the goals as a platform for bringing this perspective to the policy debate and also to highlight how more progressive equitable fiscal policy is key to realising the SDGs.
Perspectives to be included

environmental perspective, climate financing
A focus on economic inequality and how it interacts with gender inequality and poverty
Speakers:
Kate Donald
Carmen Benitez
Mariama Williams
Janet Veitch
Moderator: Liz Nelson
Wrap up Session
Time: 1700 – 1715
Overview of the day and the day ahead
1900 – RECONVENE FOR DINNER IN LOBBY
DAY TWO
What are the advocacy needs to "equip and support" a well informed movement and in order  to  bridge the gaps in knowledge, resources, and coordination?
8:00 BREAKFAST
Session 6
Time: 0900 – 1015
Format: Presentations [45 minutes]  + Facilitated discussion [30 minutes]
Baseline 2017 – Mapping  where the field is in terms of collaboration between tax justice, development, human rights and women's right movements.
Baselines

GATJ campaign overview
Regional – initial focus on Latin America, Africa, Asia
Trade union perspectives
Human rights
Speakers:
Teresa Marshall
Crystal Simeoni
Farah Al Shammi
Isolde Kunkel-Weber
Nikki Reisch
Moderator: Mae Buenaventura
COFFEE BREAK – 1015 – 1030 – 15 MINUTES
Session 7
Time: 1030-1200
Format: Roundtable discussions [60 minutes]  + summary plenary of roundtable group discussions [30 minutes]
Mapping key influence points + challenge/risk points 
Research
Fora for strategic planning, advocacy, activism..
Institutions, policy makers
Organisations
Guest Facilitator: Fariya Mohiuddin
LUNCH BREAK – 1200 – 1300 – 60 MINUTES
Session 8
Time: 1300 – 1410
Format: Presentations [40 minutes]  + Facilitated discussion [30 minutes]
Resource needs for action + Discussion of potential solutions (national/international) and accompanying advocacy strategies/tactics
Case studies to be presented:
GATJ's recent campaign – #TaxJusticeforWomensRights
How to mobilise Public Sector Workers
Whistleblowing
Speakers:
Caroline Othim
Ana María Lizárraga
Nicole Bidegain Ponte
Maria Isabel Beron
Moderator: Maria Fernanda Valdes
Session 9
Time: 1410 – 1430
Format: 2 short presentations
Journalism as advocacy: How to work with media in general to illuminate a narrative which aims to support policy change in the government and public space. Nurture and inform journalists working in the gender/human rights the potency and relevance of tax justice issues.
Speakers:
Marta Núñez
Teresa Marshall
COFFEE BREAK – 1430 – 1450 – 20 MINUTES
Session 10
Time: 1450 – 1620
Format: Roundtable discussions [60 minutes]  + summary plenary of roundtable group discussions [30 minutes]
Where do we go from here? 
What is the structure to continue the conversation?

List of strategic goals
Mapping spaces for networks
Keep connecting people, networks, resources

Reflection as a group

How does a women's rights framing strengthen TJ work, and vice versa. What do we do differently armed with this new framing, discourse, network and tools?
Guest Facilitator: Crystal Simeoni
BREAK – 1620 – 1630 – 10 MINUTES
Closing Session
Time: 1630 – 1700
Wrap up, thank yous, see you tomorrow, and other housekeeping
1900 – RECONVENE FOR DINNER IN LOBBY
DAY THREE – LOCAL ACTION IN COLOMBIA
PARTICIPANTS:
International representatives
Representatives of International organisations associated to the PSI and FES in Colombia, trade unions and the tax justice network-Colombia.
Representatives of feminist national organizations and women's organisations.
PRELIMINARY AGENDA:
08:00   Registration
08:15   Welcome by organisers
08:45
Panel # 1: International and Colombian tax structure and their impacts on women human rights
Format: Academic panel.
Panelists: : Javier Ávila, Natalia Moreno, Corina Rodriguez, Rosa Pavanelli, Cecilia Lopez Montaño , Patricia Muñoz
Moderator: FES
9:50    
Panel # 2 A political and legal perspective.
Panelists: Angela María Robledo (tbc), Isabel Cristina Muñoz, Kathleen Lahey, Liz Nelson,  Stella Jeannette Carvajal Basto
Moderator: Red Justicia Tributaria
11:15   Coffee break
11:30
Panel # 3: Experiences  and Mobilisation:
Panelists: Laura Rangel, Verónica Paz, Tulia Martinez, Jennifer Kakah Besong
Moderator: PSI
13:00   Conclusions
Press Conference (details to be confirmed)