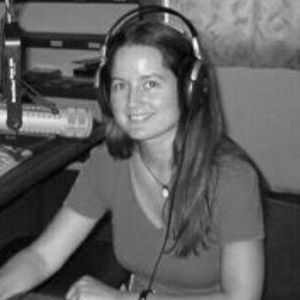 Naomi Fowler ■ Launch of the African Platform to Protect Whistleblowers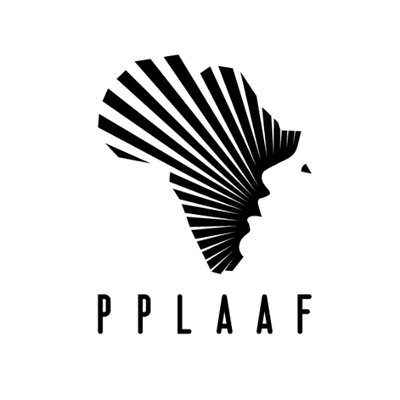 Today the Plateforme de Protection des Lanceurs d'Alerte en Afrique (PPLAAF) will be officially launched during a press conference in Dakar. We're sharing the details with you here: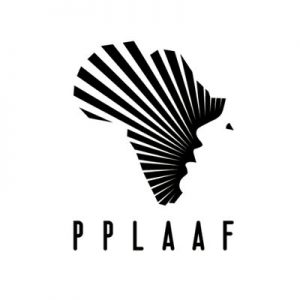 PPLAAF is a non-governmental organisation registered under Senegalese law initiated by William Bourdon, lawyer and President of the French NGO Sherpa, that is comprised of experts who will help, advise and support whistleblowers. Whistleblowing is when a citizen or employee exposes secretive acts of corruption, injustice, abuse of power or public health threats. The action or omission exposed by the whistleblower can be illegal, but it can also be against the general interest or harmful to public health or the environment.
PPLAAF believes that the price of doing the right thing should not include sacrificing one's life, freedom, family, income, job, career or health. In this capacity, PPLAAF plays the intermediary role by assembling a community of in-house and external experts to help ensure that the perils and threats usually associated with 'blowing the whistle' are overcome.
"We need to help the African citizens, these whistleblowers who wish to disclose sensitive information within contexts that can be particularly difficult and dangerous", said William Bourdon, lawyer and President of PPLAAF. "The idea of PPLAAF is to protect these people, whether they are bank employees, soldiers or civil servants, and who take the risk by putting themselves in an extremely vulnerable situation simply by fighting to build the rule of law and democracy".
PPLAAF provides technical, legal and media assistance to these potential whistleblowers, whether they are from Africa or the information they want to share is related to Africa. PPLAAF, through its website, gives them an encrypted communication system and a secured way to transfer information, as well as a hotline.
PPLAAF gathers numerous lawyers from different countries, legal organisations and NGOs ready to accompany them before, during, and after they make a disclosure. PPLAAF will put them in touch with investigative journalists from Africa and elsewhere, in order to facilitate the investigations and the disclosure of information while protecting the whistleblower's identity.
PPLAAF will also work with policy-makers and activists to pass strong laws to protect whistleblowers from reprisals and threats, and provide them with remedies for victimisation.
For more information regarding the press conference, please contact:
In Dakar, Abdou Lô (French, English, Wolof): [email protected], or +221 77 529 52 51
In Dakar, Genevieve Dieme (French): [email protected], or +221 77 650 41 86
For more information regarding PPLAAF, please contact:
In Paris (and then in Dakar from March 6th), William Bourdon (French, English, Spanish): + 33 6 08 45 55 46 or [email protected]
In Dakar, Henri Thulliez (French, English): + 33 6 98 04 66 72 or [email protected], or follow him on Twitter: @HenriThulliez.
In London (and then in Dakar from March 5th), Khadija Sharife (English): + 27 71 688 62 76, or @khadijasharife.
In Berlin (and then in Dakar from March 6th), Mark Worth (English): + 49 176 630 94993 or [email protected]
Follow PPLAAF:
On Twitter: @PPLAAF
William Bourdon
WILLIAM BOURDON is a lawyer and member of the Paris bar, specialised in corporate, media and criminal law. A lawyer at the forefront in the field of Human Rights, he defends victims of globalisation and crimes against humanity. In particular, he was the lawyer representing Franco-Chilean families in the context of the complaint filed in October 1998 against General Pinochet or the civil parties in the context of proceedings brought against Serbian war criminals in France. He has been the lawyer representing victims of the regime of former Chadian president Hissène Habré since 2000. He is also defending two French former inmates of the Guantanamo prison and is the French lawyer for the whistleblowers Julian Assange, Edward Snowden, Hervé Falciani (Swissleaks) and Antoine Deltour (Luxleaks). In 2001, he founded the association Sherpa the purpose of which is to "defend victims of crimes committed by economic operators." He was secretary general of the International Federation for Human Rights from 1995 to 2000. William Bourdon is the author of several publications on questions of international justice and Human Rights and the "Petit manuel de désobéissance citoyenne" (Short manual on citizens' disobedience) (2014).
Baltasar Garzon
BALTASAR GARZON is a Judge with 32 years of experience, specialized in the investigation of crimes against Humanity, terrorism, drug trafficking, corruption, economic and financial crimes. He is also President of the International Foundation Baltasar Garzón (FIBGAR) and the "International Legal Office for Cooperation and Development" (ILOCAD). Has been a Criminal Law professor at the Complutense University of Madrid for 22 years; was the adviser to the prosecutor at the International Criminal Court (ICC) between 2010 and 2012, as well as the adviser to the "Mission to Support the Peace Process in Colombia" of the Organization of American States between 2011 and 2012. During 2011, he was also member of the European Committee for the Prevention of Torture. Author of seven books, he also publishes articles and essays frequently.
Mark Worth
MARK WORTH has been a public interest activist and investigative journalist in the US and Europe for 30 years. He is the Director of the International Whistleblower Project at Blueprint for Free Speech, an NGO that advocates for freedom of expression rights worldwide. He is the co-founder and co-coordinator of the Southeast Europe Coalition on Whistleblower Protection, and a member of the UNODC Expert Group on Whistleblowing. He has been a legal and policy consultant for many countries and organizations, and has spoken at the UN, European Parliament, Council of Europe and OECD. He is the founding coordinator of Transparency International's Whistleblower Program, where he was instrumental in advancing whistleblower legislation in many countries and drafting international guidelines for whistleblower protection laws. He also has held leadership positions at the consumer protection organisations Public Citizen and Food & Water Europe. He has written for many publications and media companies, and is the founding publisher of two award-winning independent newsmagazines. He is the author of a book on food safety. He holds degrees in journalism from the University of Florida and engineering from the Florida Institute of Technology.
Henri Thulliez
HENRI THULLIEZ is the Director of the Fondation pour l'Egalité des Chances en Afrique. He graduated in Law School at University of Paris Ouest Nanterre La Défense. He holds a LLM from the School of Oriental and African Studies (University of London) in conflict resolution as well as a Master in International administration from the University of Paris 1 Panthéon-Sorbonne. During five years, he was the coordinator at Human Rights Watch of the Hissène Habré case, the former president of Chad who was tried before a special court in Senegal. Before he worked for the UNRWA in Jordan. He is the author of the Human Rights Watch report "Hissène Habré: Supported by France, Convicted by Africa" which explores the relationships between the Chadian and French authorities during the 1980s.
Khadija Sharife (Director)
KHADIJA SHARIFE is an award-winning investigative journalist, researcher and editor. She is the Africa editor of the Organised Crime and Corruption Reporting Project (OCCRP), author of Tax Us If You Can: Africa, board member of Finance Uncovered and fellow with the World Policy Institute. Previously, she was the editor at the African Network of Centers for Investigative Reporting (ANCIR). She holds an LLM and is based in South Africa.
Alioune Tine, Secretary
Alioune Tine is a prominent Human rights defender in Western Africa. A former professor at the Cheikh Anta Diop University in Dakar, he created in 1990 with other activists the Rencontre africaine pour la defense des droits de l'Homme (RADDHO), one of the most influential human rights organizations in francophone Africa, always at the forefront of the fight against impunity. Alioune Tine had been the director of the RADDHO for more than 20 years when he was appointed president of the Human Rights Senegalese Committee, an administrative authority responsible for advising the Senegalese Government on Human rights protection. In 2015, Alioune Tine was appointed Director of Amnesty international for Western Africa, running the work of Amnesty in 22 African countries.