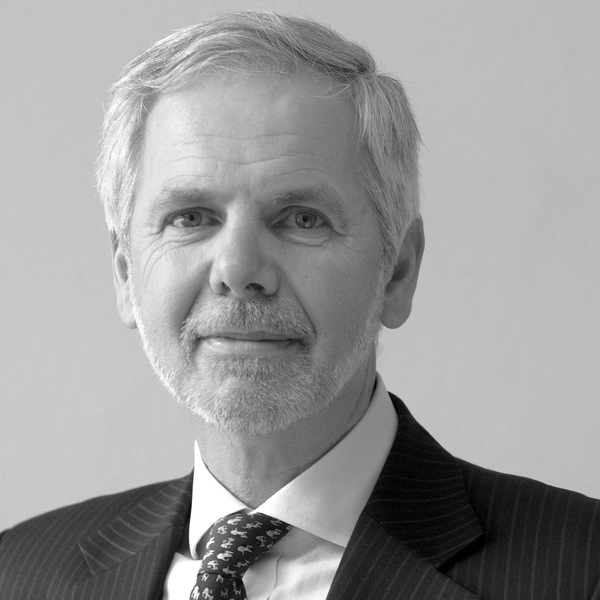 John Christensen ■ Tax Haven USA – part one: 12 New York law firms advise on how to move dirty money to the USA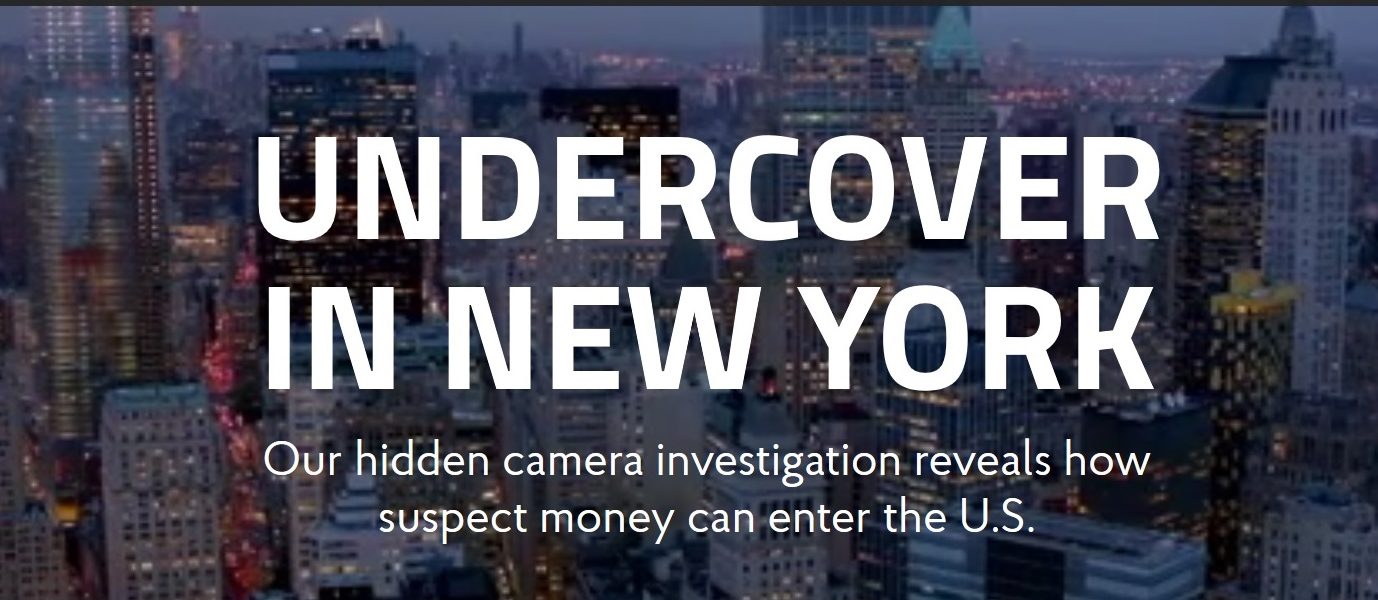 12 New York law firms filmed suggesting how to move suspect money into the US & avoid detection
Ground-Breaking exposé by Global Witness shows how the corrupt can exploit anonymously-owned companies
Watch the undercover footage here
New York, NY — A new investigation from Global Witness (1) has lifted the lid on how suspect funds can enter the U.S., as shown last night on CBS' 60 Minutes (2).
Wearing a hidden camera, a Global Witness investigator met with 13 New York law firms. One of the lawyers was the then-President of the American Bar Association (ABA), James Silkenat (3). Posing as an adviser to a foreign government minister, the investigator asked the lawyers how to anonymously move large sums of money that should have raised suspicions of corruption (4). In all but one case, the lawyers provided suggestions on how the minister might get the money into the U.S. without detection. The meetings were all preliminary; none of the law firms took the investigator on as a client.  Stefanie Ostfeld, Head of Global Witness' U.S. office, said:
"The U.S. has long been a favourite destination for corrupt politicians, drug cartels, terrorists, tax evaders, money launderers and other criminals to hide and spend suspect funds. This investigation shows just how easy it is. Using anonymously-owned American companies, you can easily cover up who you are and where your money came from. That makes it much, much harder for law enforcement to stop crimes that hurt all of us."
The key findings from the investigation are:
Lawyers from 12 firms suggested using anonymously-owned companies or trusts to hide the fictitious minister's assets. All but one of these firms recommended using American companies.
Some of the lawyers suggested using their law firms' own bank accounts to help prevent U.S. banks detecting who the money belonged to; some also suggested that they themselves become a trustee of an offshore trust and use this position to open a bank account (5).
Only one lawyer refused point blank to provide any suggestions during the meetings. (6)
Anonymously-owned companies are often used by criminals to cover up illegal behaviour and launder money. They can be used to do business just like any other company, with one critical difference – it's almost impossible to tell who the real human being behind them is. Instead, the company can be owned by a "nominee" – someone who rents out their identity – or even by another company, which itself can be anonymously-owned. This hurts ordinary people and society as a whole. It has a particularly devastating impact on developing countries which lose billions of dollars that may otherwise be spent providing services, such as education and infrastructure.
The U.S. is right at the heart of this problem. The World Bank says the U.S. is the favored destination for corrupt politicians who wish to set up companies to move or hide dirty money. Global Witness has previously shown how anonymously-owned American companies allow a wide range of criminals to cheat justice and rip off ordinary people – from forcing vulnerable families into foreclosure to luring individuals from overseas into a human trafficking scheme that stretched across the U.S.
U.S. Congress members Carolyn Maloney (D-NY-12) and Peter King (R-NY-2) plan to introduce bipartisan legislation this week that takes aim at the phenomenon of anonymously-owned companies, which have been used in the past as financial vehicles for criminal enterprises and terrorism.
A recently launched Global Witness and SumOfUs petition is calling on New York Senator Chuck Schumer, as a senior member of New York's Congressional delegation, to support important legislation that would end the secrecy surrounding anonymously-owned companies.  Gillian Caldwell, Global Witness CEO and NY Attorney said:
"We're making life easy for the criminal and corrupt which in turn has devastating consequences for people all over the world – that's why we're calling on the authorities to close this loophole. None of the lawyers we spoke to broke the law – that's the point. But in giving the suggestions they did to someone who was clearly up to no good, they revealed exactly what is wrong with the law, and what needs to change. By setting up layers and layers of companies and using proxy owners, it's easy to move suspect money around and evade the authorities. That's not a side effect of crime or corruption – it's what makes corruption possible,"
This exposé comes as global momentum is building to clamp down on the abuse of anonymously-owned companies. The UK and EU are now taking concrete steps to set up registers of company owners, which would make it much easier to identify the actual human being behind a company – but the U.S. has yet to act.
Global Witness calls have won support from key figures in law enforcement and business, with New York Attorney General Eric T. Schneiderman saying:
"This Global Witness report highlights the important issue of the use of anonymous corporate vehicles in the United States to hide and potentially launder foreign assets. Our laws and legal institutions should be used to propagate justice and increase transparency, not to shelter assets of corrupt foreign nationals. Global Witness should be applauded for its continued work to shine a much needed light on these practices."
In 2014, Global Witness was awarded the TED Prize in support of its campaign to end anonymous companies.
/Ends
Contacts: Andy Stepanian (New York) +1 631 291 3010, Mark Hays (Washington, DC) +1 202 847 3391, Oliver Courtney (Washington, DC) +44 7912 517147 and Sarah Jacobs (London) +44 7872620855.
Notes to editors:
The meetings took place in June 2014. James Silkenat responded to Global Witness' approach for comment saying that he had acted properly, and that after the meeting his firm decided not to take on our investigator as a client. During the meeting with our investigator, he said that he would need to find out more about our investigator and make sure that no crimes had been committed. He said that if crimes had been committed, they would have to report them. For the full context of the investigation and Mr. Silkenat's involvement see the Global Witness report, Lowering the Bar at www.globalwitness.org/shadyinc.
The investigator said he was advising an African minister who had accumulated millions of dollars, and wanted to buy a Gulfstream jet, a brownstone and a yacht. He deliberately posed as someone designed to raise red flags for money laundering, according to indicators set by the international community and enshrined in voluntary guidelines laid out by the ABA. The investigator said he was from West Africa, a region prone to corruption; that he worked for a government minister, or "politically exposed person" as the jargon has it; and that he needed to conceal the person who was really behind the money. These are all things that should have sounded alarm bells for lawyers.
This did not include James Silkenat. While most of the lawyers asked for some information about the minister, and his source of funds, only one lawyer refused to provide suggestions during the meeting itself, and one followed up by email saying that he couldn't work with our investigator. A number indicated that they would need to carry out more checks before they could do so. None of the lawyers broke the law or agreed to take on our investigator as a client.