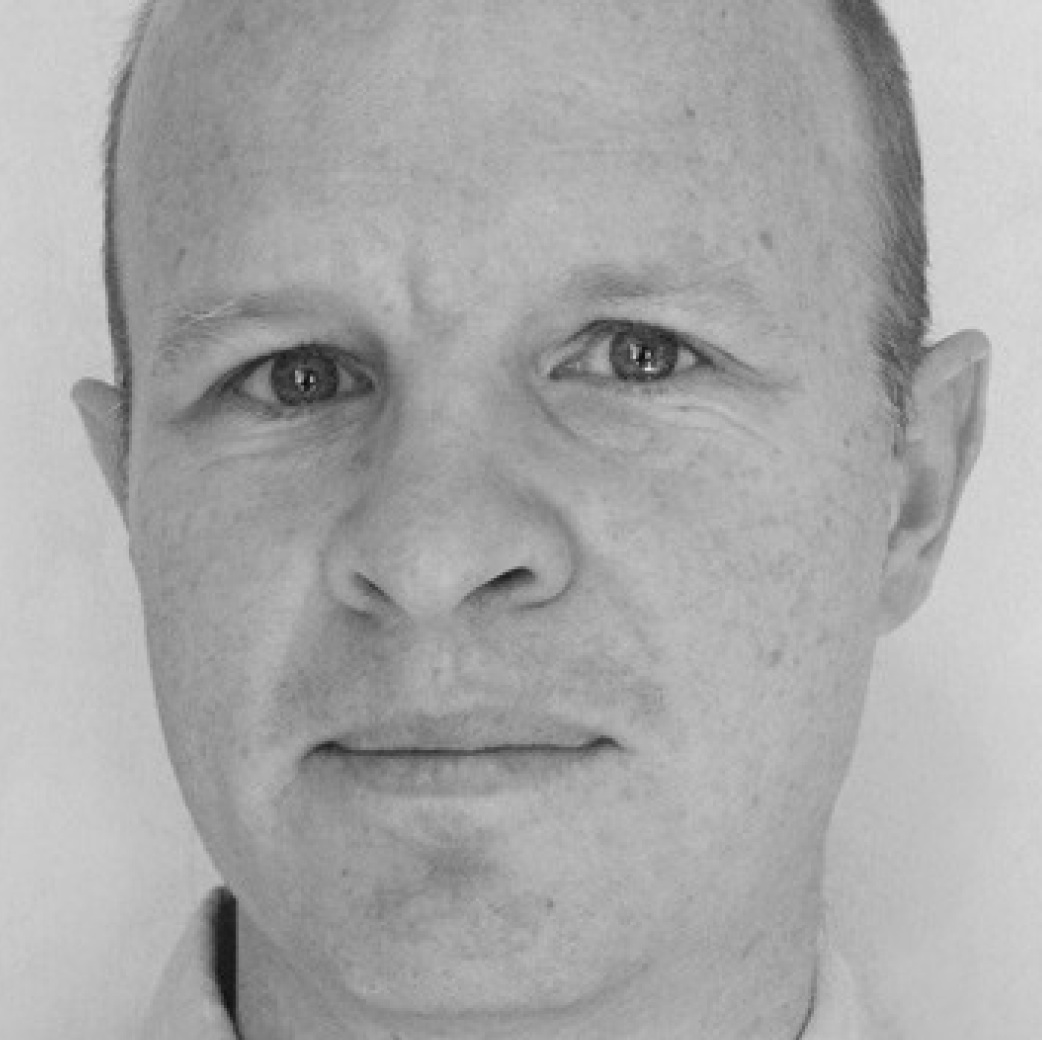 Nick Shaxson ■ Will civil society shake up the world of tax treaties?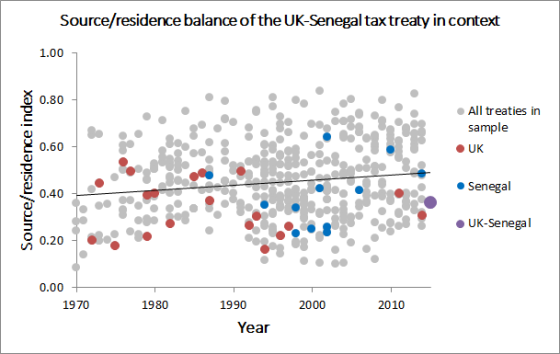 When a multinational company makes a cross-border investment, the relevant tax treaty between the two countries will generally sort out which country gets to tax which part of the ensuing activity and income streams. (Read more about tax treaties here.) A key question is this: how do the ensuing taxing rights over the ensuing income get shared out between a) the country receiving the inward investment (which is the source of the profits, often a poor country); and b) the country where that multinational has residence (often a rich country)?
Given political realities, it's hardly a surprise that most tax treaties, following an OECD model, generally favour 'residence' over 'source.
Now Martin Hearson has an interesting new post about the UK-Senegal tax treaty. Take a look at that graph (click to enlarge).
A higher source-residence score means a treaty relatively more favourable to developing countries: so this is an interesting progression.
And Hearson's key ensuing comment is this one:
"The implication that the UK is one of the toughest tax negotiators with developing countries is surely worth political interrogation, at a time when its Department for International Development is urging developing countries to improve tax collection."
A very good question.
But one more thing. Look at the data source:
"index based on the forthcoming ActionAid tax treaties dataset."
Now we don't yet know how this dataset is compiled: we'll bring you more when we know more. But a key message that we want to highlight is this: that civil society actors like ActionAid are getting increasingly and rapidly involved in this hitherto arcane but important area. The tax justice movement has helped change the world in many important areas, and there's no reason why it won't shake things up here too.
And if that slope were to start rising more steeply, that would surely be a good thing.