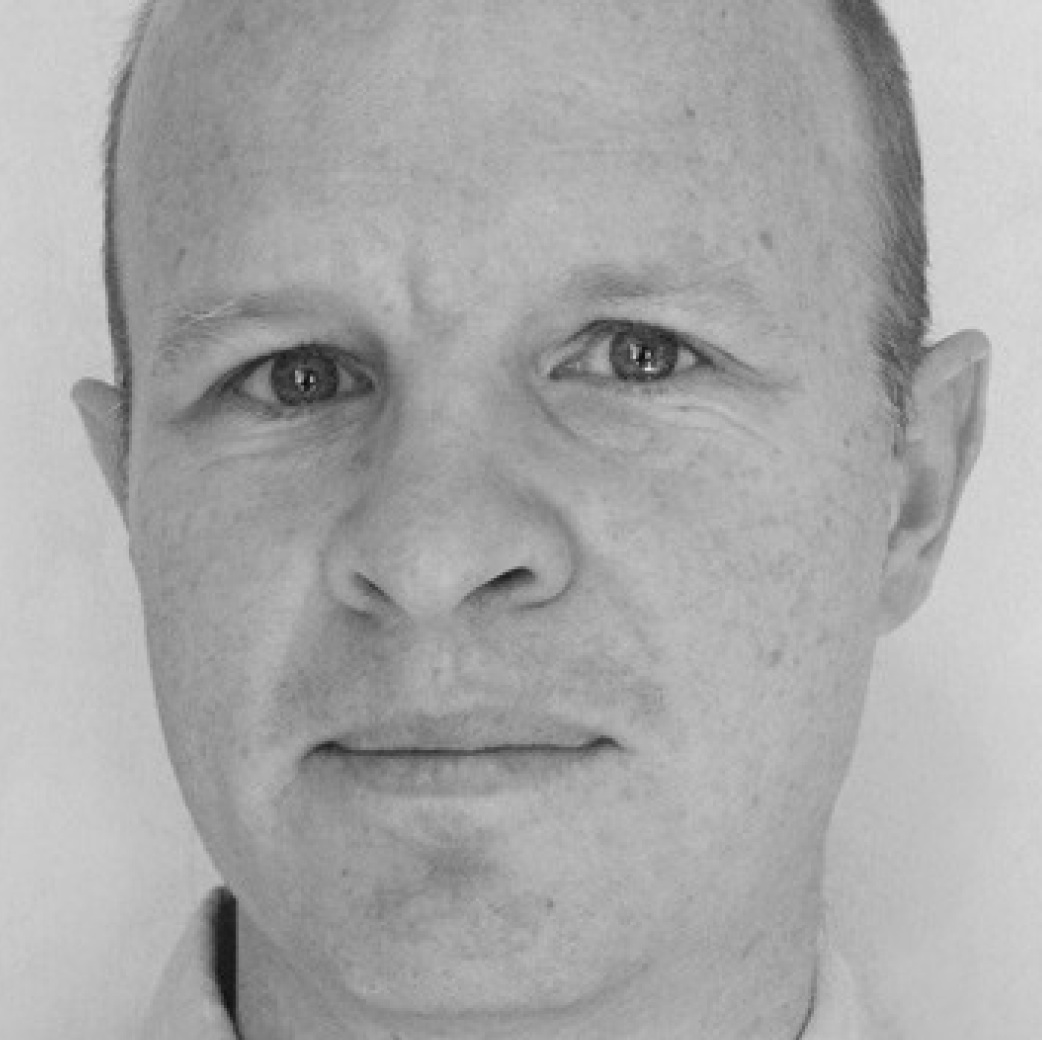 Nick Shaxson ■ Tax Justice Focus – the Gender edition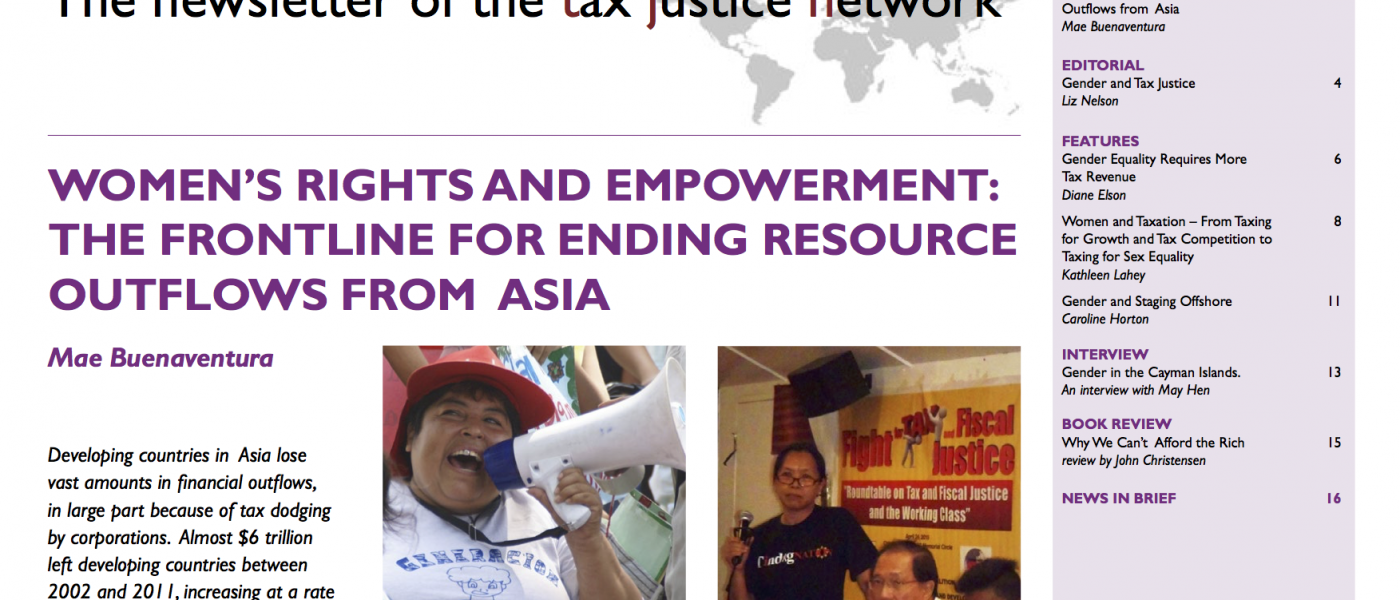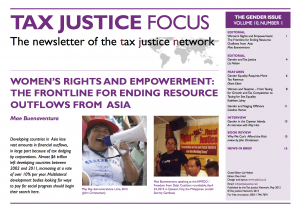 We are delighted to announce the latest edition of our quarterly newsletter,Tax Justice Focus.
This is The Gender Edition, and it is guest edited by Liz Nelson of TJN. It complements a new "Gender" page we've just opened up, where these materials will be permanently stored.
In the lead article, Mae Buenaventura of the Asian People's Movement on Debt and Development (APMDD) notes that women represent around two thirds of the poor in Asia, and explains how harmful tax policies imposed on developing countries have disproportionately impacted women. These have important human rights impacts.
In the editorial, Liz Nelson of TJN explains that gender and tax justice is not an untold story – feminist writers and others have been engaged on these issues for decades. The question is: how to get these voices heard.
In her article Gender Equality Requires more Tax Revenue, Diane Elson, chair of the UK Women's Budget Group, complements Mae Buenaventura's article by looking at the issues in wealthier countries in the OECD, particularly Spain and the UK.
In the next feature, Prof. Kathleen Lahey of Queen's University looks at various international initiatives and bodies that have engaged on these issues, and argues that the dominant so-called 'taxing for growth' agenda pushed by the IMF, World Bank, OECD and EU have disproportionately harmed women. She outlines a number of 'tax for sex equality' policy solutions.
In our final feature article, the writer and performer Caroline Horton talks about her highly successful (and controversial) recent play Islands, explaining how she used the grotesques of Bouffon Theatre to challenge the clean lines and plush interiors of offshore's self-presentation. As she puts it: "In 'Islands', gender is twisted, god is a woman with silvery testicles, there are men in dresses; the whole gang is foul, dirty and misshapen."
The edition also carries an interview, entitled Gender in the Cayman Islands, by May Hen, who has carried out extensive anthropological research on the small British Overseas Territory, characterised as a 'frontier society' pursuing 'voluntary colonialism'. Gender rights appear to be far less advanced than in most modern wealthy countries: but it is also a fascinating insight into the cultural realities of a classic offshore tax haven.
Tax Justice Focus also carries a book review of The Rise and Rise of the Wealth Extractors: Why We Can't Afford the Rich By Andrew Sayers, and a section of latest news highlights from the fascinating, infuriating world of offshore.
See all our editions of Tax Justice Focus here. See our permanent "Gender" page, here.