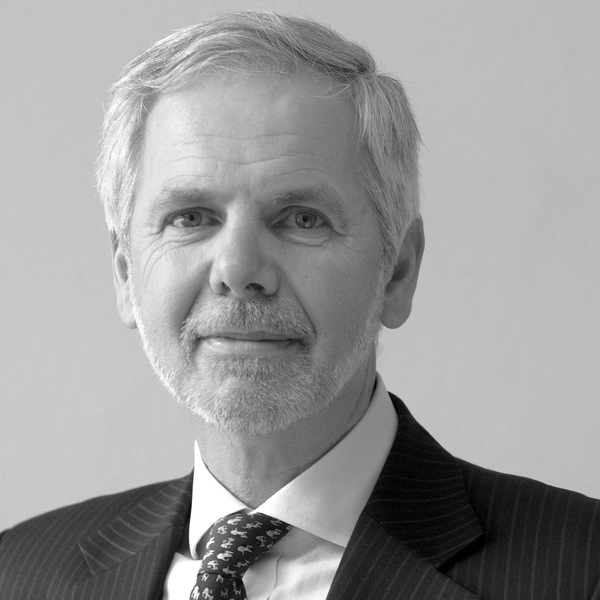 John Christensen ■ Land Value Tax: back on the table in the UK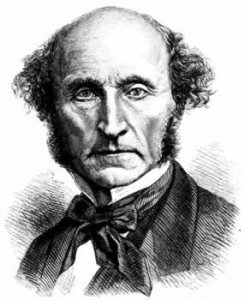 Land value taxation, an annual charge on the value of land, has been talked about for a very, very long time. In the UK it was proposed in the people's budget of Lloyd George in 1909, and in the subsequent election campaign it became such a hot issue the governing liberal party made a song about it, "The Land", their election anthem in a time before party political broadcasts. You can hear the original 1909 recording here.
The Liberals failed to get LVT though, and it has subsequently remained just something to be talked about.
Now it is being talked about again, and seriously it would seem. The Network for Social Change recently organized an event on implementing a land tax in the UK, which was hosted by RICS, the professional association for surveyors.
Held under Chatham House rules the assembled economists, tax experts and surveyors were told that all political parties were now looking at their tax policies and LVT was back on the table.
The attraction of LVT is powerful. Land does not move, and the value of it can be fairly easily determined. That means for tax purposes, it is incredibly difficult if not impossible to avoid if enforced properly (in Jamiaca, there is a 60% evasion rate on LVT since no one seems very keen on enforcement).
Stopping tax avoidance is a big incentive for land and property based taxes in particular. The HMRC says they are losing half a billion though undeclared rental income alone. Avoidance from a number of other property based taxes, stamp duty, inheritance tax etc is a big issue too, and there was an acceptance amongst experts that inheritance tax is so easy to avoid that it is basically optional today.
Evidence for these forms of tax avoidance is seen by the government's annual tax on enveloped properties. This tax was introduced to combat the growing issue of people owning their property in an offshore holding company. This meant that when they came to sell the house, rather than transferring the ownership of the property and paying stamp duty the offshore company is sold avoiding tax. It is also one way of avoiding inheritance tax.
To discourage this the UK government introduced an annual levy on property held offshore. The tax brings in about £100m a year, 5 times more than originally forecast. The government may claim this as a great result, in reality it means that many people see it as worth their while to pay the levy rather than be exposed to a number of other taxes. Its kind of an honesty box for tax avoiders, except it isn't that honest.
There are also huge economic benefits to LVT. With a land tax the government doesn't tax buildings, the value of which can arguably be down to the skill of the builder, but just the value of the land. That is often boosted by the desirability of the area, by planning permits, by the provision of new infrastructure (e.g. an underground station) or by scarcity, in other words nothing that is created by the owners.
Taxing land value therefore does not act to discourage economic activity in the same way that it is argued income taxes do. In fact we can use part of the income to bring down taxes on other areas of the economy which are regressive or difficult in other ways.
It is also a just tax, because you are taking the wealth which has not been created by the people owning that wealth, and using it to provide goods and services that we all benefit from.
The desirability of taxing unearned wealth was set out by John Stewart Mill in the 19th Century in his Principles of Political Economy. Referring to how landlords he said: They grow richer, as it were in their sleep, without working, risking, or economising. What claim have they, on the general principle of social justice, to this accession of riches? In what would they have been wronged if society had, from the beginning, reserved the right of taxing the spontaneous increase of rent, to the highest amount required by financial exigencies?
This leads to the third big reason for land value taxation, the potential for economic stimulus. The low cost of holding land encourages speculation. Investors may simply buy land and wait for the value to go up. With land value taxes the costs of holding land increases so land owners are encouraged to put it to productive use, or to sell it to someone who will. The result is that land prices fall.
And they fall significantly, one economist said that a tax of 1% leads to a long term depreciation of house prices by 25%, good news for the many people suffering from the raging housing market in England. Bad news for baby boomers who bought cheap housing and sat back and watched as the value of their assets ballooned whilst they sat there.
Which brings us to the crux of the problem. If something so great has been talked about for so long why has nothing happened?
The answer is politics. A new tax that will reduce the value of your home is a tough sell in a country where most people still own their own home. Particularly when the public discourse is controlled by a media which is in the hands of a wealthy elite who stand to lose most from a dose of fiscally stimulated redistribution.
An LVT would hit people who are asset rich and cash poor. The grandmother who lives in a 6 bedroom £2m house in a leafy suburb of South West London that she bought for 2p and a humbug in 1957. Now she is just living on her pension and eating tinned soup because all her money is going into heating her enormous house. She will be faced with a huge land tax which she just can't afford.
This blogger is slightly less sympathetic to Grandma given government austerity is forcing young families out of their council flats because they have a spare box room. Grandma in my view could sell up, downsize to a £1m home, heat her home, pocket £1m in cash and enjoy Saga holidays for the rest of her life.
But for some reason, poor grandma in the £2m house touches the heartstrings.
One social scientist highlighted the extremely poor levels of public education on tax issues, inheritance tax being the best example. Inheritance tax brings in less revenue than the TV license. It is paid by a tiny amount of the population, 6% of estates, and they are exclusively wealthier people. Despite this 52% of people think it should be scrapped, and 54% think that it is paid by a quarter of estates.
They may well think that because the pages of most newspapers are filled with articles raging against the "death tax". That may be because most newspapers are owned by wealthy families, we couldn't possibly comment.
So how much is up for grabs? One tax expert has estimated that the amount of money available to the government could be up to £200 bn a year. And that's just looking at residential property.
The potential for reworking the entire tax system at this point becomes possible, and there lies the political solution. If a government could get the right balance between replacing existing taxes, plugging the deficit and increasing public expenditure from the proceeds of LVT, then it could put together a package that it can sell. More so at a time when increasing numbers if people are being locked out of the housing market.
The question remains, whether any of our politicians are up to the job.
Watch UK Cabinet minister Vincent Cable (a Liberal Democratic member of the UK Government) discuss the political barriers in this public debate on LVT at the RSA (which also features TJN's director John Christensen and sustainability expert Professor Molly Scott-Cato).
– George Turner
 Read more about Land Value Tax in Tax Justice Focus.