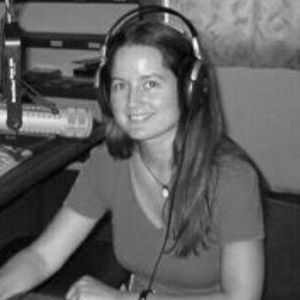 Naomi Fowler ■ Como extrair minérios sem extrair vidas: the Tax Justice Network Portuguese podcast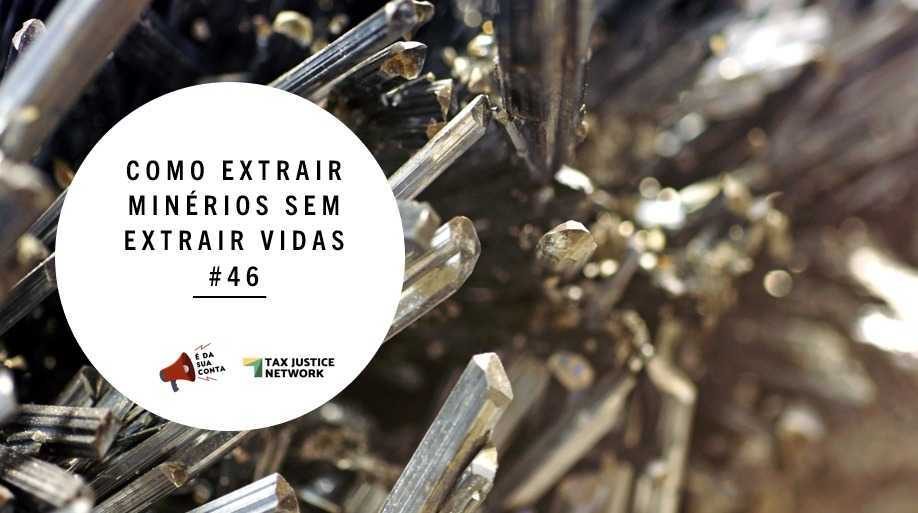 Welcome to our monthly podcast in Portuguese, É da sua conta ('it's your business') produced and hosted by Grazielle David and Daniela Stefano. All our podcasts are unique productions in five different languages – English, Spanish, Arabic, French, Portuguese. They're all available here. Here's the latest episode:
É possível extrair minérios sem extrair vidas? Sim, mas é necessário cumprir e fortalecer as regulações e fiscalização do setor mineral, inclusive via tributação.  As empresas de mineração são as que menos contribuem com impostos e o setor que extrai combustíveis fósseis é o que mais recebe subsídios governamentais no mundo.
Sobre a importância da tributação: 3,250 é o número de ambulâncias que poderiam ser compradas pelo município de Parauapebas (PA), na região amazônica, apenas se a Vale não desviasse lucros para paraísos fiscais e pagasse o que deve em Compensação Financeira pela Exploração Mineral, a CFEM.
Este é um dos dados de um estudo a ser lançado neste mês de março de 2023 sobre os abusos fiscais da Vale no Brasil e que é um dos destaques do episódio #46 do É da Sua Conta, que mostra que a tributação pode contribuir para que a mineração seja mais justa para as populações e o meio ambiente.
No É da sua conta #46: Transcrição
Estudo inédito que mostra quanto a Vale deixou de pagar ao Brasil em CFEM no período de 10 anos e o que isso significa pras populações afetadas.
Pessoas vizinhas a projetos de mineração de alumínio no Pará contam como estão sendo afetadas.
Após 15 anos explorando mina de carvão em Moçambique, Vale se retira do projeto. O que ficou para os moçambicanos?
Transparência no setor e cooperação tributária entre países são necessidades para a justiça fiscal na mineração.
Participantes:
"Aqui no Malawi gostamos de falar que os minerais não são como milho ou mangas, porque não voltam a crescer. E é por isso que temos apenas uma chance de acertar os sistemas."
~ Rachel Etter-Phoya, Tax Justice Network
"Pela Vale, houve um sub faturamento de CFEM de 1,8 bilhão de reais, o que vai dar, em dólares, 352 milhões de dólares. Mas a gente tem também as perdas que foram causadas à União, ao Estado do Pará, ao Estado de Minas Gerais e aos municípios das prefeituras onde a Vale mantém algum tipo de atividade mineradora referente à extração de minério de ferro."
~ Tádzio Coelho, UFV
"O debate da CFEM é importante para pensar como essa contribuição se transforma em despesa e como ela pode estimular atividades econômicas que não são predatórias com os biomas onde esses territórios estão."
~ Giliad de Souza Silva, Unifesspa
"A fiscalização, a monitoria, o controle são fundamentais em todas as fases – a descoberta,  produção e exportação. Tem se garantir a presença do Estado e que haja monitoria nessas atividades."
~ Inocência Mapisse, economista
Saiba Mais:
Episódios relacionados:
É da sua conta é o podcast mensal em português da Tax Justice Network. Coordenação: Naomi Fowler. Produção e apresentação: Daniela Stefano e Grazielle David. Dublagem: Cecília Figueiredo. Agradecimentos: Thaís Borges, Rede Social de Justiça e Direitos Humanos e Universidade de Strathclyde. Download gratuito. Reprodução livre para rádios. Nosso site é www.edasuaconta.com