TJN Admin ■ Quote of the day: Christine Lagarde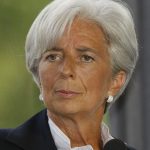 As reported by Tax-News, IMF Managing Director Christine Lagarde said:
"There would be more revenue for all if countries resisted the temptation to compete with each other on taxes to attract business. By definition, a race to the bottom leaves everybody at the bottom."
Interestingly enough, she was speaking in the Caribbean, which contains more than its fair share of tax havens. See more on the race to the bottom on our Tax Wars page, here.