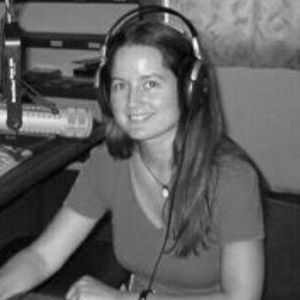 Naomi Fowler ■ Tax Justice Network Portuguese podcast #28: O PRIVILÉGIO TRIBUTÁRIO É BRANCO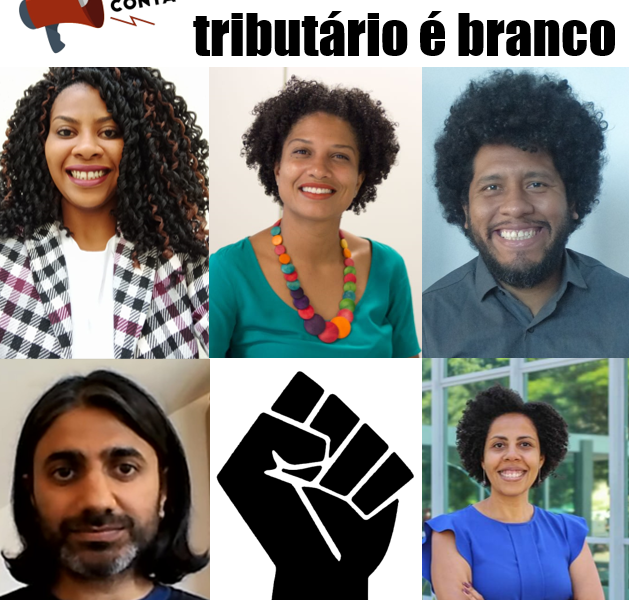 Welcome to our monthly podcast in Portuguese, É da sua conta (it's your business) produced by Grazielle David, Daniela Stefano and Luciano Máximo. All our podcasts are unique productions in five different languages – English, Spanish, Arabic, French, Portuguese. They're all available here. Here's the latest episode:
O racismo estrutural característico do Brasil se reflete também no sistema tributário, o que reforça a desigualdade e privilegia os brancos em outr. O mesmo ocorre em outras parte do mundo.
No episódio #28 do É da sua conta, entrevistados trazem fatos históricos para explicar como a população negra é afetada por um sistema econômico e social excludente e mostram que mais impostos sobre consumo do que sobre renda, riqueza e patrimônio, ampliam desigualdades e o racismo. Mas é possível ter um sistema tributário antirracista. Ouça nosso podcast para descobrir!
Ouça no É da sua conta #28:
Política fiscal no Brasil é marcada por desigualdades raciais, de gênero e sociais
Os privilégios dos brancos na arrecadação tributária
O racismo estrutural no sistema tributário
Por que a austeridade fiscal, como o "Teto dos gastos" no Brasil, é racista
Como construir uma política fiscal antirracista
Participam desta edição:
"Os impostos consolidados pelo desenho do sistema tributário funcionou como uma espécie de ferramenta de opressão sem sangue e que manteve a supremacia branca do ponto de vista da economia, do poder político, do ponto de vista social."
Flávio Batista, professor e doutorando em direitos humanos

"A despeito de termos 60% da população em situação de insegurança alimentar, a reforma do imposto de renda que se está desenhando é uma reforma de ampla desoneração da classe média combinada com uma ampla desoneração das empresas."
Clara Marinho, conselheira da Associação Nacional dos Servidores da Carreira de Planejamento e Orçamento (Assecor)

"A comissão de juristas que está fazendo a revisão das normas antirracistas no Brasil apontou que no orçamento, o pensamento da política econômica no Brasil é branca e é masculina."
Waleska Miguel, doutoranda em direito político e econômico

"Eu vejo o orçamento público como principal instrumento de equidade e garantia dos direitos. Está no orçamento público um desenho do que aquela sociedade é e do que ela pretende ser."
Roseli Faria, vice-presidente daAssociação Nacional dos Servidores da Carreira de Planejamento e Orçamento (Assecor)

"Se queremos realmente construir um programa fiscal anti-racista temos de olhar através das lentes da tradição dos radicais negros, dos marxistas negros, dos escritores anti-imperialistas ocidentais."
Keval Bharadia, economista
Mais informações:
Artigo de Flávio Batista e Philipe Anatole Gonçalves Tolentino: Por uma abordagem interdisciplinar do contrato social moderno: Políticas Fiscais, Desigualdades Raciais e os Direitos Humanos
Conferência Tax Rights and Racism (em inglês): https://www.youtube.com/watch?v=83lrzFUkXtk
Conecte-se com a gente!
www.edasuaconta.com
Twitter
Facebook
Plataformas de áudio: Spotify, iTunes, Stitcher, Deezer ect
Inscreva-se: [email protected]
Download do podcast em MP3: https://traffic.libsyn.com/secure/force-cdn/highwinds/edasuaconta/28_pp.mp3
Artigo de Silvio Almeida, Waleska Miguel Batista e Pedro Rossi: "Racismo na economia e na austeridade fiscal", capítulo 10 do livro "Economia no pós-pandemia".
Instagram de Clara Marinho com conteúdo sobre orçamento público e racismo
É da sua conta é o podcast mensal em português da Tax Justice Network. Coordenação: Naomi Fowler. Produção: Daniela Stefano, Grazielle David e Luciano Máximo. Dublagem: Luiz Sobrinho. Download gratuito. Reprodução livre para rádios.