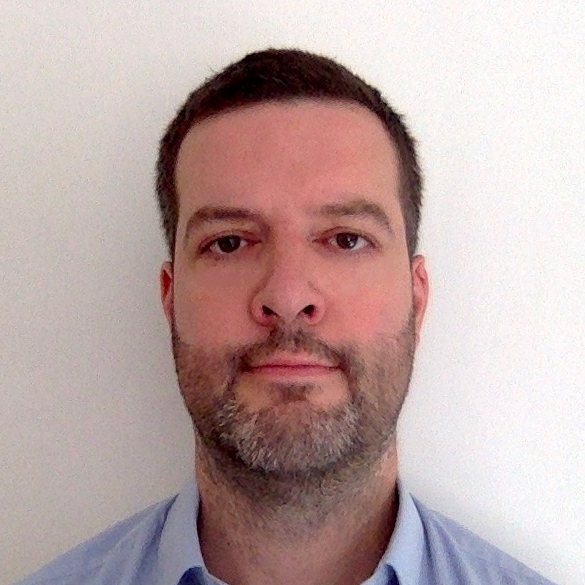 Will Snell ■ Job vacancy: Network and Partner Relations Coordinator
We're hiring again! Details of the new Network and Partner Relations Coordinator role below, and job information pack to download here.
Key facts:
Application closing date: Sunday 2 June 2019
Start date: July/August 2019
Reports to: Director of Operations
Hours: Full time (37.5 hours per week), will consider part time or job share
Salary: £42,000 plus 12% pension contribution
Location: Home-based (anywhere in the world) with 10% overseas travel
Role description
The Network and Partner Relations Coordinator role is a new post that has been created to lead on consultation, collaboration and communication between the Tax Justice Network and national and regional networks in the tax justice movement. The Tax Justice Network has identified a need to take a more proactive leadership role on tax justice research and policy, investing resources in consultation, collaboration and communication, and complementing the role of the Global Alliance for Tax Justice in leading and coordinating global civil society advocacy and campaigning work on tax justice issues.
This role is about building and managing a set of key relationships that are fundamental to the continued impact of the global tax justice movement. We are looking for a confident and engaging networker who combines good political instincts with excellent interpersonal skills and emotional intelligence. We are not looking for a technical expert, but the postholder will need to have (or acquire rapidly) enough understanding of tax justice issues (and their relationship with inequalities, including gender inequalities and related intersectionality) to be able to co-ordinate research, policy and advocacy positions on complex issues effectively and credibly with partners and to be able to recognise or anticipate and then respond to any potential causes of conflict or disagreement related to them.
The role will involve a reasonable amount of global travel (perhaps 10%) so that the postholder can represent the Tax Justice Network at international conferences and events and at one-to-one or group meetings with current and prospective partner organisations. However, we expect that the vast majority of these meetings will take place virtually, in line with our aims to minimise our carbon footprint as well as logistical and budgetary considerations. The postholder should be willing to work flexibly, which will mean having considerable autonomy over working hours and patterns while recognising the occasional need to work unusual hours, for example to participate in calls with other time zones or to travel at weekends (with time off in lieu afterwards). The postholder will be prepared and able to work effectively from home and will need a reliable and fast internet connection.
Key responsibilities
Work with the Tax Justice Network's board to define and agree the extent to which the Tax Justice Network should be proactively co-ordinating research and policy work across the global tax justice movement
Build and manage relationships with key partners in the tax justice movement, including the Global Alliance for Tax Justice, its regional groups, and individual member organisations around the world, including but not limited to organisations launched by or with the support of the Tax Justice Network, by, for example:

Developing, discussing, agreeing and monitoring memoranda of understanding with key partners, balancing the setting of basic requirements with realistic expectations on both sides
Taking steps to clarify the different identities, objectives and activities of tax justice organisations

Providing practical support and advice about the best ways for partners to meet resource needs

Providing guidance for new partner organisations on issues such as objectives, legal structures and funding

Co-ordinating proactively with partners on fundraising and project opportunities, and identifying and pursuing opportunities to collaborate with partners and to submit joint proposals to funders

Sharing updates about the Tax Justice Network's current and future priorities and activities, and collecting updates about partner priorities and activities to share internally

Proactively seeking requests for technical assistance and/or prioritisation of research, policy or advocacy efforts from partner organisations, and pursuing these requests internally

Managing and updating a contacts database of partners to facilitate communication and collaboration
Support the Tax Justice Network team in managing relationships with other partners within the wider movement, including the Financial Transparency Coalition and ICRICT
Represent the Tax Justice Network at international conferences and events and at one-to-one or group meetings with current and prospective partner organisations, both in-person and virtually
Lead on scoping and developing new partnership opportunities with organisations and coalitions working beyond the tax justice movement, in collaboration with the Tax Justice Network's senior management team
Lead on communication with the Tax Justice Network's senior advisers, including the production of a quarterly update email and the coordination of internal requests for support from senior advisers
Person specification
Experience
Co-ordination / Experience of building and managing complex external relationships in an NGO, company, political party, think tank or similar organisation, ideally in a global context
Understanding / Some knowledge and understanding of economic justice issues (ideally of tax justice issues)
Skills
Team-working / Working with an autonomous team supportively and sensitively, balancing the need for co-ordination and clear decision-making with a consensual and collaborative management style
Relationships / Building and maintaining successful relationships with partners and other stakeholders, with strong diplomatic skills, good political antenna and high levels of emotional intelligence, as well as highly developed cross-cultural sensitivity and awareness
Presentation / Communicating effectively, persuasively, accurately and succinctly, both in person and in writing
Languages / Proficiency in at least one major global language in addition to English, ideally French and/or Spanish
Technology / Proficiency in using standard office software and cloud-based collaboration and communication software, and ideally also in managing online contact management databases
Attributes
Commitment / Being focused on achieving high standards in pursuit of TJN's objectives
Adaptability /Finding ways of dealing with unexpected opportunities and challenges
Resourcefulness / Achieving results with limited financial and human resources
Judgement / Managing relationships with partners sensitively but robustly as needed
Collaboration / Working supportively and effectively as part of an internal team and with external partners
Integrity / Choosing the right course of action when the alternative might be easier
Flexibility / Willingness to do what is needed to get the job done (including some irregular hours and travel)
How to apply
Please upload a CV (resume) and answer a series of questions, addressing the experience listed in the person specification as well as your motivation, at https://taxjustice.net/nprc by Sunday 2 June at 23.59 GMT.