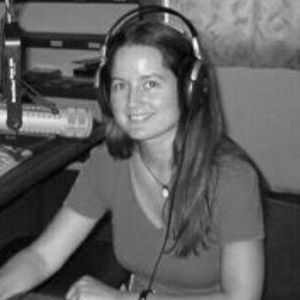 Naomi Fowler ■ Edition #2 of the Tax Justice Network's Francophone podcast/radio show: #2 édition de radio/podcast Francophone par Tax Justice Network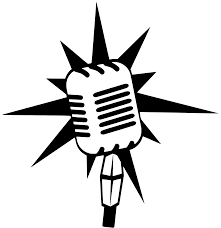 We're proud to share the second edition of the Tax Justice Network's new monthly podcast/radio show for francophone Africa by finance journalist Idriss Linge in Cameroon. The podcast is called Impôts et Justice Sociale, 'tax and social justice.' It's available for anyone who wants to listen to it, and, as is the case with all our monthly podcasts, (Spanish, Arabic, and English), it's free to broadcast for any radio station that wishes to broadcast it. Our French language podcast aims to contribute to ideas and debates on tax justice and social justice in the region. We're sharing below this month's episode:
Nous sommes fiers de partager la deuxième édition de radio/podcast du réseau Tax Justice, produite en Afrique francophone par le journaliste financier Idriss Linge au Cameroun. Le podcast s'appelle Impôts et Justice Sociale. Il est disponible pour tous ceux qui veulent l'écouter et, comme tous nos podcasts mensuels, (espagnol, arabe et anglais), il est gratuit à diffuser pour toute station de radio qui souhaite le diffuser. Ce podcast en langue française vise à susciter des idées et des débats sur la justice fiscale et la justice sociale à de nouveaux publics.
Dans cette deuxième édition du programme Impôts et Justice Sociale :
Les prix de transfert par les multinationales : Quels sont les effets du 'Arm's Length'?
Invité du programme, Alex Cobham, Directeur Exécutif de Tax Justice Network, il revient sur les récentes évolutions de la gestion des prix de transfert aussi bien par l'OCDE, que le FMI
Sont aussi intervenant notamment dans le reportage:
A la page internationale, vous écouterez le commentaire de John Christensen Directeur et Président de Tax Justice Network, sur la récente décision de la Grande Bretagne, de lutter contre les flux financiers illicites en Afrique.
Voulez-vous télécharger et écouter sur la route? Téléchargez sur votre téléphone ou votre appareil portable en cliquant sur "enregistrer le lien" ou "télécharger le lien" ici
Aussi le programme a bénéficié des développements produits dans ces différents rapports:
Synthèse des recommandations de la société civile internationale en réponse à la gestion des prix de transferts compilée par Tax Justice Network Africa (très recommandé, même si en anglais)
Le Rapport de la Commission Economique pour l'Afrique sur les effets de l'érosion de la base imposable dans la région
Nous vous recommandons aussi de lire ces publications de
Plus d'informations et le post en ligne original est ici
N'oubliez pas que vous pouvez suivre ce Podcast sur des dizaines de radio francophones d'Afrique.
Vous pouvez aussi continuer de nous suivre et même interagir avec nous via