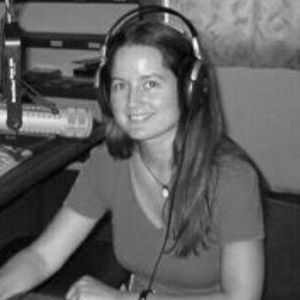 Naomi Fowler ■ Fair Tax Week in the UK

We're sharing this information below from our friends and colleagues at the Fair Tax Mark, who are doing so much great work to celebrate those many businesses which do pay their fair taxes by awarding them the Fair Tax Mark, moving towards a fairer economy for all. Their Fair Tax Week takes place from the 6th – 14th July 2019. You can get a flavour of some of the speakers from last year's Fair Tax Mark event here.
In fact, July 2019 is going to be a strong tax justice month, with the Tax Justice Network's annual conference taking place on the 2nd and 3rd July this year in London. We'll be releasing more information on our programme of events soon, but this year the focus is on the professional enablers of tax abuse and crime: the role of banks, law firms and accountants. But back to the Fair Tax Mark and the details on their Fair Tax Week:The Fair Tax Mark scheme, which accredits businesses and organisations across the UK committed to paying the right amount of corporation tax at the right time and in the right place, is pleased to announce that Fair Tax Week in 2019 will run from the 6th – 14th July 2019, incorporating Tax Justice Sunday on the 7th July. Fair Tax Week 2019 will be co-sponsored by SSE plc and Pennon Group plc.
Fair Tax Week is a UK-wide celebration of the companies and organisations that are proud to pay their fair share of corporation tax, and an opportunity to explore the positive contribution this makes to society.
Paul Monaghan, Chief Executive, Fair Tax Mark, said: "Corporation Tax is often presented as a burden, but it shouldn't be. Not when considered against the huge array of public services it helps fund – from education, health and social care, to flood defence, roads, policing and defence. It also plays a crucial role in holding the whole tax system together – helping to counter financial inequalities and rebalance distorted economies. Which is why it's so important that more businesses step forward and say what they pay with pride.
"During Fair Tax Week we'll be celebrating the organisations that are proud to pay the right amount of tax for the benefit of all, and to ensure a level playing-field for business. We are delighted that Pennon Group plc and SSE plc are supporting this year's Fair Tax Week."
The Fair Tax Mark certification scheme was launched in February 2014 to allow businesses that are paying tax in a responsible way to demonstrate this commitment to their customers, suppliers, investors and employees. Already some fifty businesses have been certified, including FTSE-listed plcs, co-operatives, social enterprises and large private business – who between them have income of £50bn and over 6,500 offices and outlets. Fair Tax Mark accredited businesses include Lush, Richer Sounds, Timpson Group, Leeds Building Society, Richer Sounds, Pennon Group, SSE and the Co-op. Their commitment to tax transparency helps consumers understand more about their tax practises and make informed spending decisions.
Fair Tax Week will be supported by a dedicated online platform that will detail Fair Tax events across the UK. Businesses and supporting organisations will be running events during the week, which will be uploaded to and promoted on the Fair Tax Week website.
Margaret Hodge MP, Chair of the All-Party Parliamentary Group on Responsible Tax said:
"The APPG on Responsible Tax is delighted to support Fair Tax Week and Tax Justice Sunday, together with the call for business to say what they pay in each and every country in which they operate. We hope to see Fair Tax Week and Tax Justice Sunday become an established part of the calendar, just like Fairtrade Fortnight and Living Wage Week, where organisations that do the right thing when it comes to tax are not only recognised but celebrated.
It is estimated that £400bn of global corporate profits are shifted annually to tax havens, with corporate tax revenue losses in the UK of approximately £7bn per annum.
Reverend David Haslam, Church Action on Tax Justice said:
"Tax Justice Sunday is an opportunity for people of all faiths to come together and demand that those who have positions of power in business and government take action on those organisations that seek to avoid paying their fair share of taxation. The impact of tax avoidance can be felt all over the world, and is at the heart of growing inequality. There are many successful, profitable businesses that contribute fairly. On Tax Justice Sunday we will celebrate them and call on others to take a more responsible approach to their tax practices."
Fair Tax Week has been developed by the Fair Tax Mark, with kind early support from the Friends Provident Foundation and the Joffe Charitable Trust. In 2019, Fair Tax Week is co-sponsored by SSE plc and Pennon Group plc. Further details at https://fairtaxmark.net/fairtaxweek2019