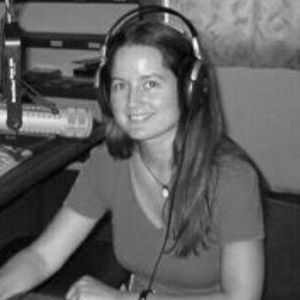 Naomi Fowler ■ Politicians and their tax returns: a new project from Finance Uncovered

We're pleased to share this information on a very important new project – the Tax Disclosure Project – just launched by our friends at Finance Uncovered, a project originally set up by the Tax Justice Network.
The project is requesting that politicians around the world disclose their tax returns, and is inspired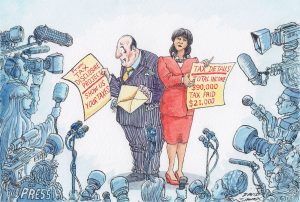 by the incredible work of journalist Umar Cheema of the Centre for Investigative Reporting. Umar succeeded in making Pakistan the fourth country in the world to publish the tax returns of its Parliamentarians. We interviewed him here on our monthly podcast below, the Taxcast back in 2015. It's well worth a listen. It's cued up to start from the special feature featuring his interview:
Here's more information about the Tax Disclosure Project from Finance Uncovered:
An international network of leading investigative journalists is today contacting 7,000 politicians in 20 countries to request they publish details of their own tax records as part of a new global drive for accountability and transparency in politics.
Award-winning journalists from countries including Ukraine, Pakistan and South Africa have travelled to London to spearhead the new campaign at a time of growing concern over politicians and their personal business interests.
Today, there are only a handful of countries such as Finland, Norway, Pakistan and Sweden, where elected representatives publicly disclose their taxes.
The new Tax Disclosure Project, which comes after President Donald Trump's refusal to share his tax return with the US electorate, aims to change that.
All the journalists have received training or collaborated with Finance Uncovered, a London-based, non-profit training and reporting organisation focused on illicit finance.
They will use a new web platform to email tax disclosure requests to thousands of politicians in their home countries.
The public will be able to see which politicians have been emailed and which have replied. This is the first stage of the project that will eventually see more countries join the drive.
The inspiration for the Tax Disclosure Project was esteemed Pakistani journalist, Umar Cheema, a board member of Finance Uncovered and a member of the International Consortium of Investigative Journalists.
In 2012, Umar, who two years earlier had been kidnapped and beaten up after writing stories critical of the government, contacted all 446 federal legislators in Pakistan asking them to disclose their tax returns. Only two responded.
He then trawled through Pakistan's Electoral Commission to obtain the national tax numbers of politicians. Thanks to a whistleblower who helped check their tax records, Umar established that around 70% of Pakistan's lawmakers including the country's http://healthsavy.com/product/accutane/ President and 34 ministers did not file tax returns.
The impact of his follow-up report in 2013 was phenomenal. Today every politician in Pakistan makes public his or her tax data. In fact, every Pakistani citizen's tax details are published annually in a public directory.
It means in this respect, Pakistan is more transparent than the likes of Britain and the US.
Umar Cheema, investigative reporter at The News in Pakistan, said: "It is the duty of journalists to hold politicians accountable. Nothing is more important than politicians' financial integrity. Without it, they will remain defenders of the interests of the rich. This campaign for the tax disclosures of politicians will bring back what they've lost: the public trust. My reports on the taxes of Pakistani MPs resonated with the public. Now all Pakistani politicians and in fact every citizen in my country has their tax information public. As we take this request global the result will be the same."
Countries taking part in the Tax Disclosure Project are Argentina, Armenia, Bosnia & Herzegovina, Brazil, Chile, Costa Rica, Egypt, Guatemala, Hungary, India, Indonesia, Kenya, Nigeria, Russia, Sierra Leone, South Africa, Venezuela, Uganda, United Kingdom and Ukraine.
Journalists taking part in the project include award-winning South African journalist, Susan Comrie from amaBhungane, Vlad Lavrov of the Organized Crime & Corruption Reporting Project, Indian journalist and author, Aman Sethi and Sierra Leone journalist and campaigner, Tanu Jalloh.
Nick Mathiason, co-director of Finance Uncovered which is behind the Tax Disclosure Project, said: "There is, in our view, a clear and substantial public interest in elected representatives fully disclosing their sources of income and their tax payments. Elected representatives are paid by taxpayers to make decisions on taxation and on how our money is spent on behalf of all of us. "
Notes to Editors
Finance Uncovered trains journalists and researchers to investigate tax abuse, money laundering and corruption. We then work closely with our participants helping them to get their stories out there. We have created a 207-strong global network that operates in 69 countries and delivered over 80 "follow-the-money" articles and films. Eight of our alumni are prominent Panama Papers reporters. Our mission is simple: to increase the quantity and quality of illicit finance news items in the media – particularly in the developing world. We are a London-based independent company limited by guarantee.
For full details of the Tax Disclosure Project, please check www.taxdisclosure.org