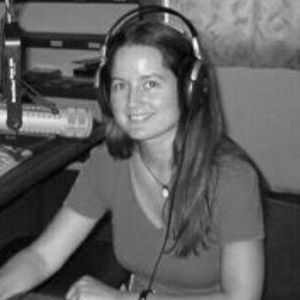 Naomi Fowler ■ The Independent Commission for the Reform of International Corporate Taxation is hiring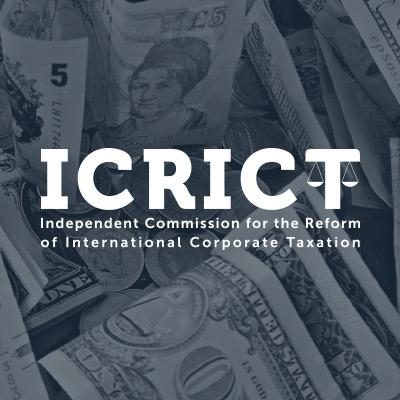 The Independent Commission for the Reform of International Corporate Taxation is a unique body of prominent and influential thinkers,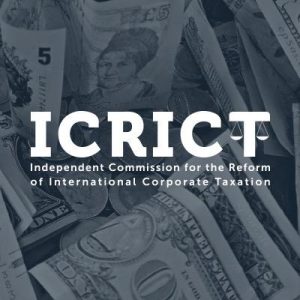 from both developing and developed nations which promotes international corporate tax reform from the perspective of global public interest. The Steering Group of ICRICT is seeking to recruit a Head of Secretariat, to lead a small Secretariat that supports the Commissioners in their work.
If you are committed to global tax and economic justice and have the right mix of technical knowledge and management skills, then this is an opportunity for you to make a real difference. Please see the Job Description below for full details and if you want to apply, please send your CV and a covering letter to: Fariya Mohiuddin: [email protected] by the closing date of 6th February.
JOB DESCRIPTION for the HEAD of the ICRICT SECRETARIAT
Background: The Independent Commission for the Reform of International Corporate Taxation (ICRICT) is a unique body of prominent and influential thinkers which promotes international corporate tax reform and a more inclusive discussion of corporate tax rules. Its perspective is that of the global public interest, rather than national or corporate interest, and it promotes tax reforms which support sustainable development, the reduction of poverty and inequality, quality public services and fulfilment of states' human rights obligations.
ICRICT has become an influential global voice in the corporate tax debate, often challenging official orthodoxy and calling for the deeper reforms which are set out in its Declaration and subsequent statements. Its audience includes international institutions, national governments, business, trade union and civil society organizations, and the public. The Commission makes statements and undertakes advocacy: it is governed by a Steering Committee (SC) of interested global organisations and individuals committed to a fairer, more inclusive global tax system.
For the next two years, ICRICT's aim is to expand and deepen its influence on the global debates about corporate taxation, focussing on two priorities: advocating its current policy positions and facilitating technical work to further build on those positions. The advocacy work will take the form of high-level influencing by the Commissioners, public and private events convened by ICRICT itself, participation in events convened by others and securing media coverage for ICRICT. This will require the creation of a regular media presence for ICRICT in in a wide range of countries as well as building credibility with national governments and international institutions. The technical work will bring together experts to elaborate and deepen the central issues raised by the ICRICT Declaration. ICRICT will aim to work closely with other coalitions and organizations which share its objectives.
Overall Role
The position leads a small Secretariat, comprising one part-time staff member and consultants, to support the Commission and manage its work on behalf of the Steering Group. The position is also responsible for implementing the objectives set by the SG and helping it to develop its priorities and strategies. The position supports the Commissioners and liaises between the SG, Commission members, ICRICT partners and technical experts to ensure delivery of agreed outputs. It will also act as primary point of contact between ICRICT and other organizations and coalitions. The position reports to the Steering Group, through the SG Chair, and works on a day-to-day basis with the Chair of the Commission.
Specific Duties
Overall management of ICRICT's outputs, and representation of the ICRICT Secretariat internally and externally.
Responsible for:

Implementing ICRICT's priorities for advocacy and technical work
In collaboration with the SC Chair(s), acting as secretary to the SC including organising SC meetings, taking minutes and reporting.
Working with the Commissioners, through the Chair, on the design and content of research and advocacy events and other ICRICT meetings and supporting their attendance at these events and meetings.
Overseeing the organising of ICRICT events in collaboration with partners.
Drafting internal and external reports, briefings, blogs, letters and other documents as necessary.
Developing and implementing a communications strategy for ICRICT which includes: making connections to relevant media in key countries (including major OECD and developing countries, Commissioners' countries of origin); drafting and placement of publications and statements in the media; working with individual Commissioners to write and publish op-eds and commentaries in the media; managing the content of the ICRICT website, including ensuring a flow of fresh content and setting up a blog to be written by Commissioners or other experts associated with ICRICT.
Working with technical experts to produce reports, briefings or other outputs which support ICRICT advocacy and ensure that the policy inputs to Commissioners are appropriate and high quality.
Outreach to and work with ICRICT partners and stakeholders to build support for ICRICT work.
Managing the production of outputs and ensuring they are effectively integrated into the advocacy work, including overseeing the production of research
Supervising of technical and administrative staff/ consultants, web developer, designer, printer, videographers, media and other consultants for project deliverables.
Securing funding by producing proposals and meeting potential funders/partners, maintaining relationships with current and potential funders and ensuring that all requirements of funders are met including reporting and financial.
Manage and administer the Secretariat including staffing and financial oversight (in line with host organisation's policy and procedures), conducting correspondence on behalf of both the SC and Commission and identify and co-ordinate other resources from partners to assist activities.
Location
The position can be located anywhere in the world. However, the successful candidate will be required to work with the ICRICT Chair, who is based in New York, and the position is administered via a UK organisation. Thus a demonstrated ability to work with people in these locations and time zones will be amongst the factors used in the selection.
Duration
The contract is for a fixed term that concludes at the end of the current funding agreement: 31st December 2018.
Remuneration
To be determined in line with the funding and mode of engagement. Travel and accommodation expenses related to participation in meetings will be provided.
Contract details
The position will be formally contracted to Tax Justice Network (either as employee or consultant) who will administer the contract on behalf of the ICRICT Steering Group. It is envisaged that the position will be offered on an ongoing full time basis, subject to the incumbent maintaining the confidence of the Steering Committee and there being no change to the funding situation.