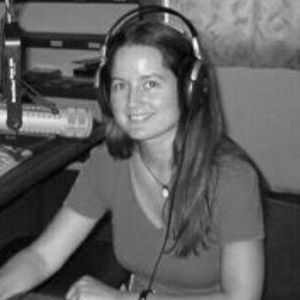 Naomi Fowler ■ Video: Guide to Legal Tax Evasion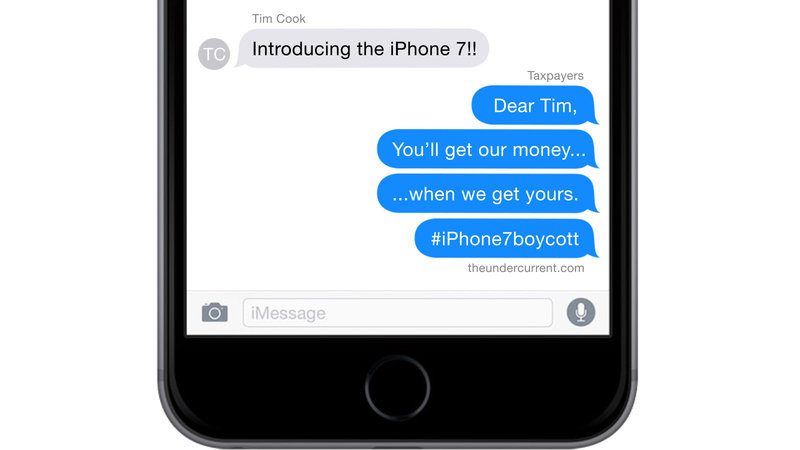 We're happy to share a rather brilliant explanation of corporate tax reduction erm, elimination shennanigans from the news and political satire show in Australia, The Undercurrent. In their words:
"Thousands of global companies avoid paying tax.  That leaves us, taxpaying citizens, to pick up the tab. So we humbly present to you The Undercurrent Guide to Legal Tax Evasion.  If you're as pissed off as we are, you can do something about it here." (More on their #iPhone7Boycott petition below.)

As they say in the video, you don't really need Apple's next iPhone, do you? Their Boycott Apple petition will be delivered to the CEO of Apple Inc. Tim Cook…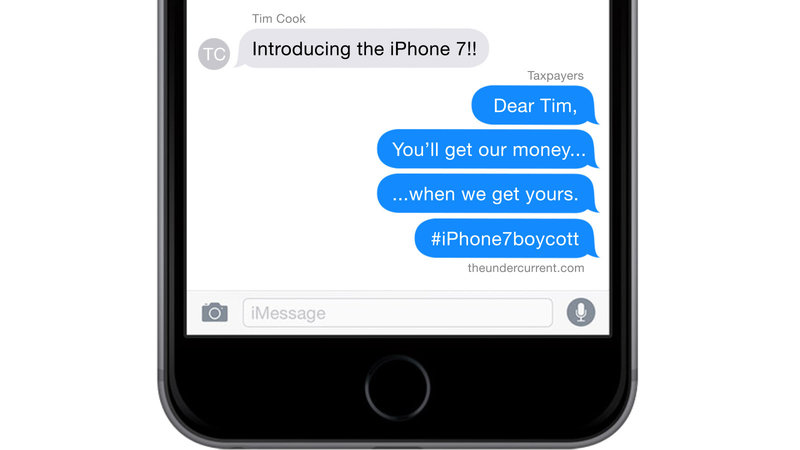 #iPhone7boycott
Here's the wording of their petition, which we wholeheartedly endorse. Please sign and share widely:
Apple is one of the richest companies in history, but it doesn't pay anything close to it's fair share of tax in the countries from which it generates enormous profits. While the tax evasion strategies that Apple uses are currently legal in most countries, they are far from ethical, and leave huge holes in national budgets.   Since our governments prefer to cut basic services rather than pursue multinational tax evasion, it's up to ordinary citizens to use the last weapon at our disposal – purchasing power.

Thousands of multinational corporations use the same strategies and should be held to account. But we have to start somewhere, and a highly visible consumer products company is the perfect place.

So until Apple pays it's fair share in tax within each jurisdiction it operates from, and ceases to use strategies such as transfer pricing and debt loading (i.e. thin capitalisation), signatories to this petition commit to boycott Apple products – starting with the iPhone 7.