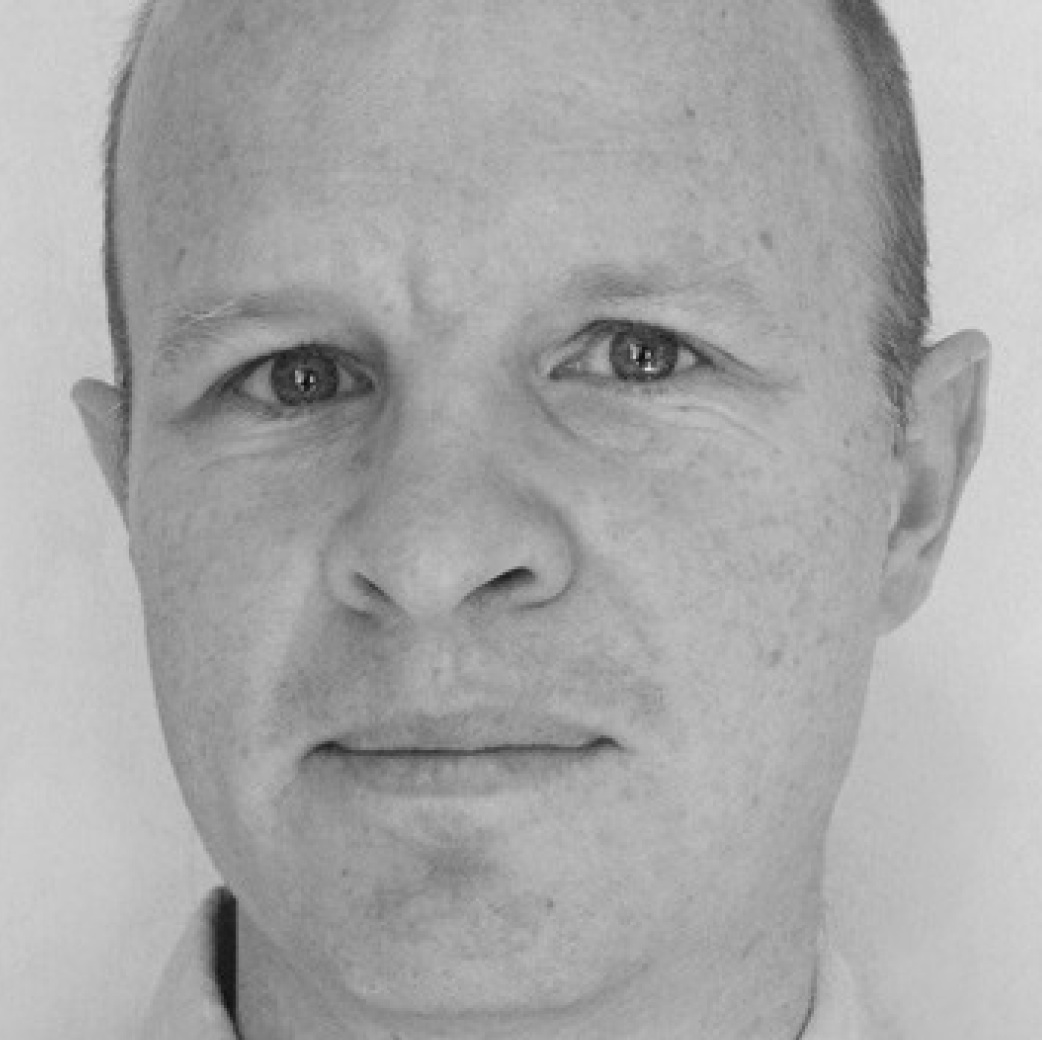 Nick Shaxson ■ Life Cycles: the 18,000 mile bike ride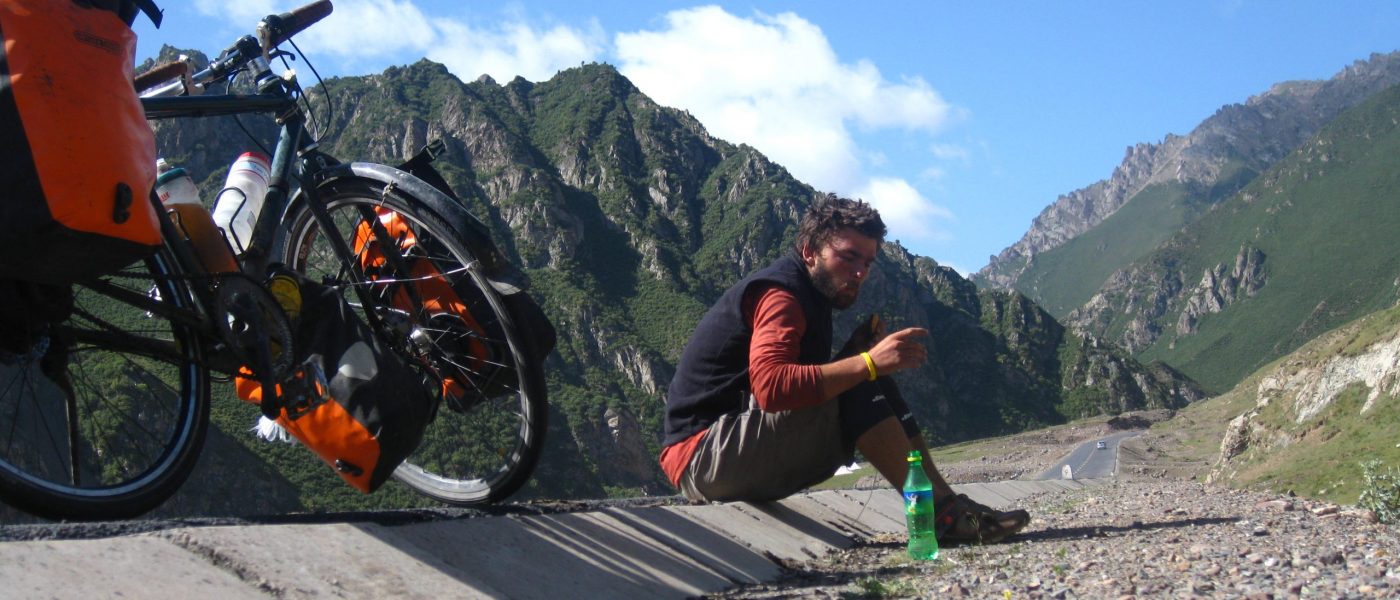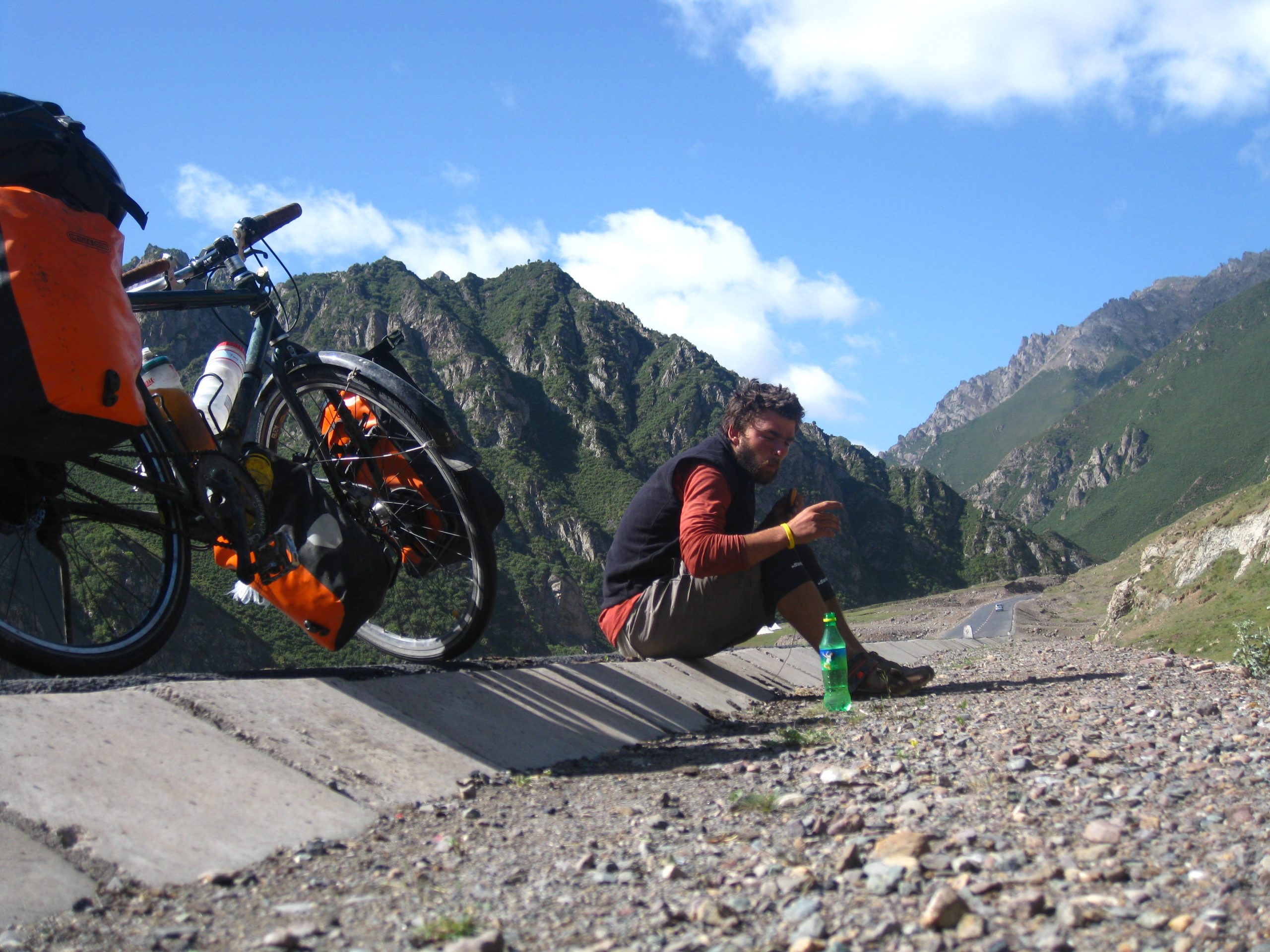 In 2009 we hosted a guest blog by Julian Sayarer, who was setting off on a stunningly ambitious bike ride half way across the world, on behalf of a few organisations including TJN. He said at the time:
"This ride is not for charity, with it I hope to raise an awareness rather than funds. These organisations work to promote a healthier and fairer society, but differ from many charities in that they do not aim to support any obvious victim, rather, their work looks to better the society that we all inhabit together. Without the sentimental impact enjoyed by other charitable causes, much of their campaigning and hard work risks going unnoticed."
He has now published a book about his adventures, entitled Life Cycles, and he tells us that while the record was successful – 18049 miles in 169 days at 110 miles a day – "returning back to a world not quite so changed as my 24 year old idealist might have hoped, was rather more difficult than the record itself." He has written this guest blog for us:
"In 2009, riding primarily on behalf of the Tax Justice Network and New Economics Foundation, I left the Cathedral of Rouen in France, and spent the next 83 days cycling to the east coast of China, and the city of Shanghai. It was the first leg of an 18,049 mile ride, at an average 110 miles a day, that took me through 20 countries and – in 169 days – earned me a world record for a circumnavigation by bicycle. Before setting out, TJN kindly blogged about the challenge I was undertaking.

Despite the scale of the task, when read about at an office desk or a home, this much was hardly mould-breaking. Many have cycled as far, many further, some since have cycled faster. If anything was different in my ride, it was probably my message and motivation, best-summarised in the name that the ride went under: This is not for Charity.

That was not to say that it was self-seeking – as some misconstrued – nor that it was nihilistic, or to knock the brilliant efforts of many of those working in the charity sector. It was, without any thought of moral superiority, a claim that the standard formula for adventure travel and world records: one of corporate sponsorship, corporate endorsement, and motivational speaking for the corporate word, pegged to the most palliative versions of charity, was an inadequate tribute to the humbling experiences I'd always encountered travelling by bicycle. I still feel this way.

It's a difficult message to get across. Being seen to oppose such no-brainers as cancer research and wildlife conservation; trying to make people believe that these problems could be part of a whole, the remedy to which might involve such uninspiring subjects as tax reform, land ownership and workers rights. The ride, and now the book, Life Cycles, were my efforts to bring politics into a field that is often seen as apolitical. 'Politics by bicycle', is the name I've found myself giving to my genre, a slow travel that chronicles the people and issues you meet along a very long roadside

The passing of five years, not to mention many thousands of miles in 2009 and since, have changed me in so many countless ways. Some of my views have perhaps moderated, more than that I imagine I've submitted myself to many of the complexities of the world. I'm less outspoken than my 23 year old self, but I'd like to think that when I do open my mouth, I'm more effective than he was at communicating ideas. I'm still, I suppose, quietly proud of my 23 year old for the staunchness of his opinions. We need 23 year olds to remain outspoken, they remind us of values that the obligations of adulthood – both real and perceived – too often condemn us to forget.

My views on taxation, as with so many things, must also have changed in some ways, even if they retain their most simple cores; 18,000 miles of deserts, mountains and highways offered nothing to suggest to me that these might be wrong.

People should pay-in to society proportionate to that which they can afford, and to-that which they earn from society. Tax ought be seen as a positive thing, a contribution to something greater, rather than as only a deduction from personal wealth. Public money is a sensitive issue; ministers and their pet projects, not to mention the inevitability of waste in all systems, will see to it that taxpayer's money is – sadly – not always well-used. Some projects will not always work, and successes and positive spillovers from these may be lost amongst the idea of failure. There is always room for criticism, and criticism refines systems, but no failing should be allowed to question the fundamental validity of social contributions.

Most timely, perhaps, is the need to stress that corporations – who receive so many of the protections and freedoms of individuals – should also pay taxes as individuals, and at a fair rate for the services and securities our society provides for their profitable operation.

To my mind, the Tax Justice Network always stood for these principles. I hope that my ride around the world brought their work to the attention of some who might otherwise not have known of it."
We wish his book every success, and hope some of our British readers can catch up with him as he travels around the UK promoting his book and his ideas. We are honoured that he should have chosen us to think and talk about.
Read more about the book Life Cycles here, and about Sayarer and his world here.