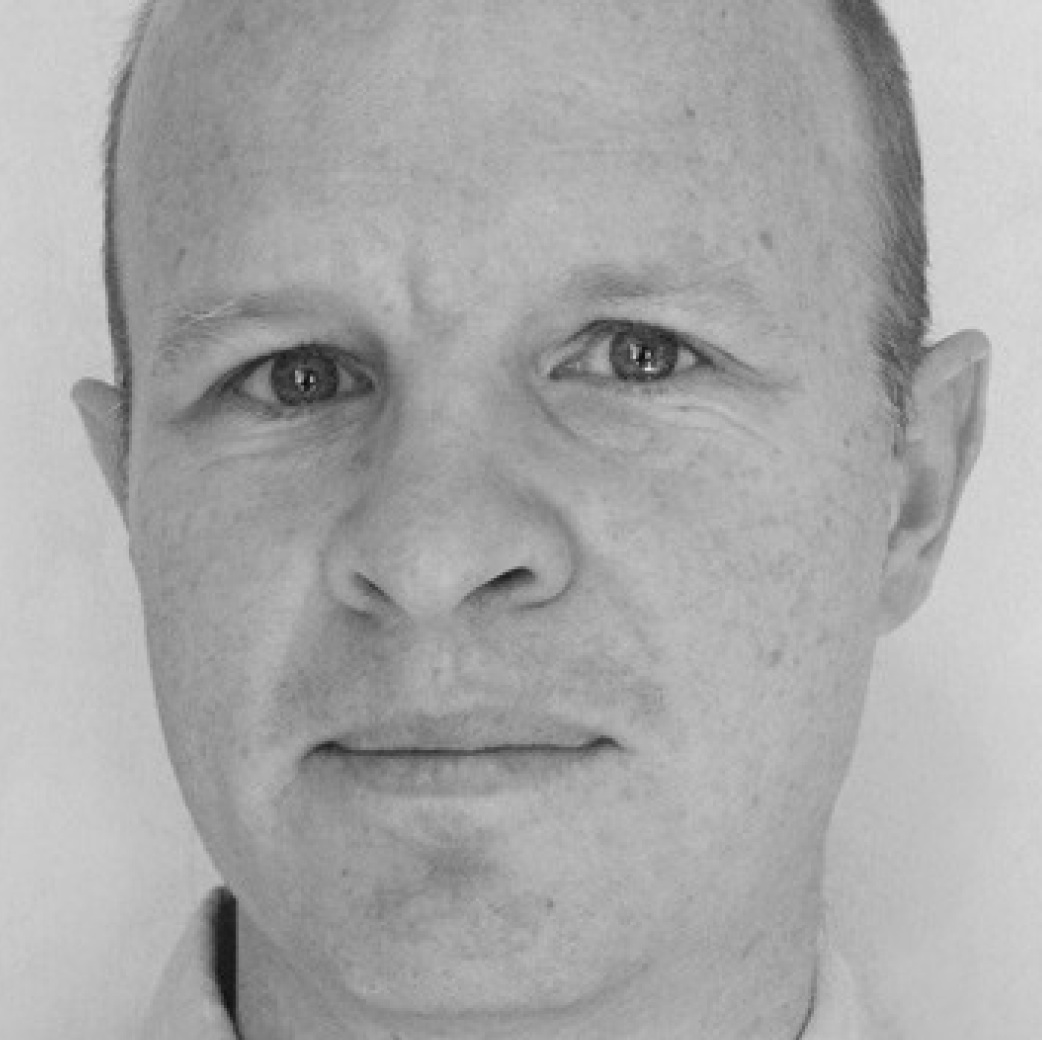 Nick Shaxson ■ HSBC opts to stay in 'competitive' London. (It was never going to leave anyway)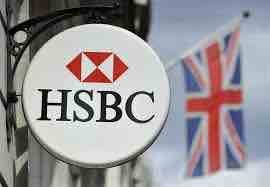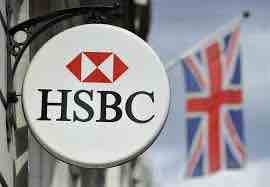 From the Fools' Gold blog, yesterday:
There's been a lot of talk for a long time about a threat from globe-trotting HSBC to move its headquarters from London to Hong Kong. It seems there's been a resolution of the question for now, of sorts. As Bloomberg puts it:
"HSBC Holdings Plc recommitted its future to London, ending 10 months of deliberations over whether to move its headquarters, after securing concessions from the U.K. government on regulation and taxes. The shares rose."
That's the Competitiveness Agenda at work, right there. Shower goodies on mobile capital and its owners for fear that they'll flee elsewhere. More specifically, via Reuters:
"Some investors had encouraged HSBC to consider moving its HQ from Britain, partly because of a tax on banks' global balance sheets brought in after the financial crisis which had cost it $1.1 billion in 2014.

But following extensive lobbying by the banking industry, British finance minister George Osborne said in July he would halve the levy and, crucially for HSBC, no longer apply it to the overseas assets of British banks, part of efforts to help to keep Britain an attractive place for banks."
The bank's been conducting a 'review' of its operations, and constantly drip-leaking panic-inducing details about these supposed internal deliberations, as a way of maximising pressure on British politicians to relax regulations and minimise pesky things like criminal probes, capital requirements, bank levies, and plenty more. And boy, have some concessions been made: particularly since June  2015 when UK Chancellor George Osborne promised a "new settlement" for the City, involving "the most competitive financial services in the world." The give-aways to Big Finance have come thick and fast since then: see our analysis of the bank levy shenanigans here, just for example.
Now that they have "secured concessions" from the UK , they have condescended to stay, they say.
Let's now ask three questions.
First, how much of the threat to relocate was a bluff?
Well, probably all of it. This global bank was really prepared to put its headquarters almost into the arms of the Chinese leadership? Really?  And of course HSBC is a too-big-to-fail bank (yes, officially: there's a list of them here, and guess who's in top spot.) Do they really want to move to a place where the size of the bank's balance sheet is equivalent to nine times GDP?  Or do they prefer to be in the UK, where there is a far deeper pool of taxpayers ready to backstop the bank if things go wrong?
At least some people have seen through the nonsense:
"Their default position was always to stay in the U.K.," said Chris Wheeler, a London-based analyst at Atlantic Equities, a U.S. brokerage firm. "They would have needed very strong arguments to leave given the mountain of legal and regulatory work involved in a move, as well as the political pressure."
You can say that again.
Of course, these are sophisticated people, and they want to put a different spin on this. They have let it be known, via discreet background briefings:
"In a sign the board struggled to make a decision, it missed a self-imposed deadline to make its mind up by the end of 2015."
Here's the more likely story. They decided to draw the process out, to keep Britain's politicians turning on the spit for as long as possible. But they always knew they didn't want to be subject to the whims of the communist Chinese leadership, in its chief offshore satellite.
(Update, Feb 16: Prem Sikka's now written an article in The Guardian making the same point. As he put it in his intro: "So, HSBC is retaining its headquarters in London. Was there ever any danger that it would quit a cosy jurisdiction with feather-duster regulation and prosecutions as rare as hen's teeth? Banks have little to fear here, as UK regulators and prosecutors rarely take action." Now read on: it's an important, angry article.)
Second, were those concessions to the Too Big To Fail Banks that have been enacted as a response to this anti-democratic pressure worth it, once the costs of securing those concessions are taken into account?
Of course they weren't, even from the perspective of narrow British self-interest. Look at all these costs, not to mention those mentioned in Prem Sikka's article.
But because people continue to worship the fools' gold of this thing they call national 'competitiveness', who's even asking that all-important question? Instead, gullible journalists are billing it as some sort of victory for Britain. Indeed, the word 'victory' is in the Bloomberg headline. But if you take the bank concessions into account, it's a clear net national loss.
Third, how much would Britain have lost from an HSBC relocation, in the extremely unlikely case where they would have gone ahead?
Very little, in fact. A few jobs, a few beancounters, and, it seems, precious little tax. In fact, as Reuters calculated:
"A Reuters examination of corporate filings shows that Hong Kong may offer HSBC fewer tax advantages than many believe. That's because HSBC will struggle to move enough profit to Hong Kong to benefit from its lower tax rate.

Indeed, it may have to report more income in Britain if it moves."
That isn't the end of the story, of course — but who among the British commentariat has been even starting to ask this question?  Or any of these questions?
To cap it all, the HSBC review-quake is the gift that seems to keep on giving for the big banks.
Carolyn Fairbairn, Director-General of the Confederation of British Industry, (a lobby group that seems to be more interested in in representing finance than industry, which is odd given this) wants to keep using this as a club to beat the politicians. Via AFP:
"The review "emphasises the need for the UK to continuously stay competitive on regulation, tax and talent."
The same old c-word again.  So this "decision" is supposed to mean still more financial and corporate give-aways to come, is it?
Nice work if you can get it.