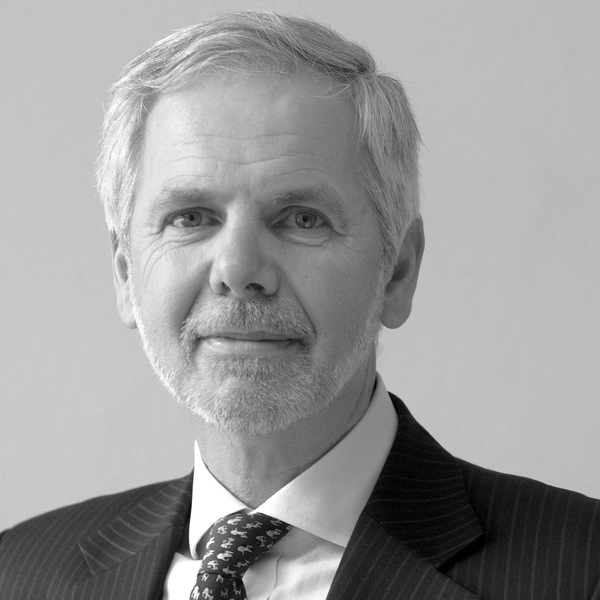 John Christensen ■ The Offshore Wrapper: a week in tax justice #64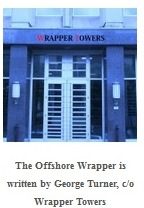 Britain blocks international tax reform
David Cameron and George Osborne like to say they are cracking down on tax avoidance. But they are less keen to boast about how the UK is actually blocking international tax reform.
Officials from the OECD countries are currently negotiating a deal that will be signed off by the G20 leaders later this year. This process is called the Base Erosion and Profit Shifting programme (Beps). It is seeking to propose international action in 15 separate policy areas.
However, the Wrapper understands that there is increasing concern from some countries that UK resistance to firm international action is undermining negotiations.
In one area, Controlled Foreign Company (CFC) rules, a key method through which multinationals avoid tax, the UK has insisted that reform should tread lightly.
The UK's stance springs from its desire to protect the interests of multinationals who have located to its shores thanks to its low tax CFC regulations.
Thanks to British intransigence, there appears to be complete failure to agree any action on CFCs. Instead, the OECD will publish a "best practice guide". This will leave some countries to go it alone to pursue stronger measures but will be seen as an embarrassment for the G20.
Frustrations with the UK and Australia have boiled over in recent weeks with Howard Stack, U.S. Treasury Deputy Assistant Secretary for International Tax Affairs, publicly rebuking the UK. Speaking at a recent OECD conference Stack said that the UK and Australia were behaving as if they were entitled "to more than the income from the assets, functions and risks actually in their jurisdiction."
Multinationals in shock move to save the world
Before we despair that the Beps process will fail to overhaul the utterly discredited international taxation system, let's pause and heed the wise words of Pascal Saint-Amans (PSA), the designer-stubble head of tax at the OECD.
PSA reckons that US businesses appear to be easing up on tax avoidance.
In an interview with the Financial Times, PSA said that recent moves by companies such as Starbucks and Amazon to pay more tax is a sign that the aggressive tax planning of the past was over.
In addition business consultancies have reported that their clients think the Beps process will go further than they originally thought and have a greater impact on business.
At Wrapper Towers, we are reminded how pollsters unanimously predicted a hung parliament after the recent UK elections. Believe it when you see it.
Press freedom Cayman style
For David Legge, publisher of the Cayman Compass, the fallout from the FIFA corruption scandal has been pretty disturbing.
After publishing an editorial about his country's involvement in the affair that criticised the all too common story of corruption on the Islands, Legge has been accused of treason and forced to flee for the United States. His accuser is none other than the Prime Minister of the islands, Alden McLaughlin.
Now we learn the Cayman government has pulled its advertising from the paper.
A truly shocking development in a country which is still nominally part of the British Empire.
Read the full story here.
Blattered but still standing?
Two weeks ago, Sepp Blatter resigned as president of FIFA.
Now we learn that he may be reconsidering his position after apparently receiving many messages of support from his colleagues.
The news comes from a report in Switzerland's Schweiz am Sonntag which quotes an unnamed source. In addition the newspaper reports that Blatter's personal PR adviser has said it would be hard for FIFA to find someone equal to him and left the door open to Sepp rerunning when the organisation holds a new leadership election later this year.
With all this concentration on Sepp Blatter, it is worth noting that this is not the first time the organisation has had a leader with a questionable ethical record leave the organisation.
The previous leader of FIFA, João Havelange, was found to have taken millions in bribes to secure his help in awarding the rights to stage the World Cup. Swiss prosecutors found that in one payment totalling CHF1m, his deputy a certain Sepp Blatter knew all about the payment.
Is Sepp now having difficultly in finding a deputy as understanding as he was to take over the organisation?
In any event, leaving aside all of the stories of bribes and corruption, what self respecting organisation would really want this joker as their figurehead?
Mother of the freeloaders
The UK's top satirical news magazine, Private Eye reports that anonymous tax haven companies now own a huge swathe of Britain. The Eye has established that since 1999, 97,500 properties covering 490,000 acres of land has been sold to tax havens.
In most cases we will never know who owns these properties, as they are hiding behind a wall of secrecy.
However, Private Eye has done some digging through public records to find that in some cases the owners are not what could be considered upstanding members of the community.
Fair Tax: take the pledge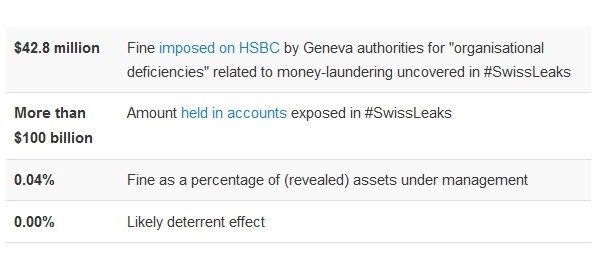 The Fair Tax Mark, an initiative launched in the UK by top tax justice economist Richard Murphy and incubated in its early stages by the Tax Justice Network, had its annual conference last Friday.
The Fair Tax Mark allows companies to say that they pay their fair share of taxes by committing to standards which include commitments not to use artificial tax avoidance schemes.
Now individuals can sign up to the movement too with the Fair Tax Pledge, which was launched at the conference. The Fair Tax Pledge is a commitment signed by individuals that they will pay all the tax they owe and will declare all of their income to tax authorities. Sign up here!
And remember you get the Wrapper in your inbox every week by clicking on this link.