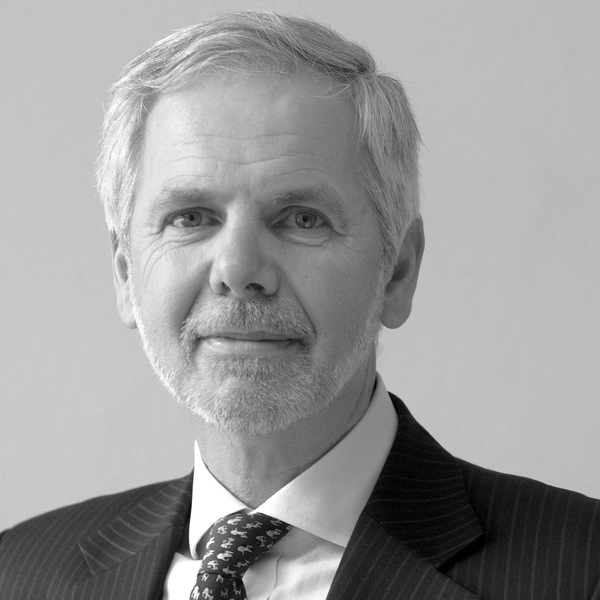 John Christensen ■ The Offshore Wrapper: a week in tax justice #40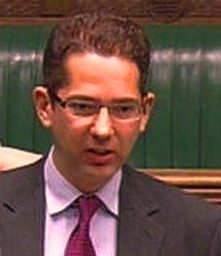 UK Beneficial Ownership Registry: kicked in the Djangoolies?
A public register of beneficial ownership is seen by many as a vital tool in the fight against global tax evasion, money laundering and other illicit flows. The UK has so far been a leader on this issue and wishes to be one of the first countries to implement such a measure.
But former Conservative justice minister, Jonathan Djanogly has been busy trying to amend the beneficial ownership draft legislation.
Djanogly's amendments would seek to restrict the people who can view a company's register of beneficial owners to UK tax inspectors and "national security agencies". Overseas tax officials, journalists and campaigners, if Djanogly's amendment wins the day, would not get a look in.
What could possibly drive Mr Djanogly to take this stance against transparency?
Could it be anything to do with the demands of his employers?  And by that we don't mean the good people of Huntington who Djanogly serves as an MP for which he receives a salary of £67,000 a year.
Dear Reader, we humbly ask whether Djangoly could be in any way swayed to limit the remit of the Beneficial Ownership Registry because he is as an advisor to Oakley Capital Limited for whom he receives up to £1,000 an hour? Oakley Capital, by the way, is the investment adviser to Oakley Capital Investments, a company registered in Bermuda.
Mr Djanogly also receives a similarly princely sum from King & Wood Mallesons LLP a leading UK law firm. Among the many things the company does is lobby the UK government and advise its clients on changes to tax legislation.
STOP PRESS:  Given the huge damage that offshore secrecy across the world, we wonder what Jonathan Djanogly's colleagues on the All-Party Parliamentary Group on Anti-Corruption will think of his sneaky little amendment.
One rule for the rich?
The G20 met in Brisbane this weekend and tax justice was on the agenda. Leaders of the 20 biggest economies in the world endorsed the work of the OECD on Automatic Exchange of Tax Information.
However, the result won't be welcomed by developing countries. Automatic Information Exchange involves every country setting up systems to capture information on the bank accounts, companies and other financial instruments established in their jurisdiction.
This is obviously much harder for poorly resourced developing country governments than advanced economies.
The G20 summit communiqué only endorsed AIE on a reciprocal basis, meaning that both parties to any information exchange agreement must be able to share data with each other.
Let's think about that for a minute: how many Swiss tax avoiders hide their money in Nigeria, as opposed to how many Nigerian tax avoiders and corrupt officials hide their money in Switzerland?
Answer, it is pretty much one-way traffic. So what's the deal with reciprocity?
Perhaps it would be better to allow a transition period where developing countries can join in with AIE while working towards setting up their own systems.
The agreement arrived at in Brisbane appears to be one where rich countries seek to protect their revenues without really dealing with how to improve the economic prospects of developing countries by helping them to capture their own tax revenues. The Summit did welcome more co-operation with developing countries and contained a commitment to help them build capacity. We will be keeping a close eye on how this develops.
FIFA ate my investigation
Last week, the governing body of world football committed what can only be described as an outrageous whitewash into serious allegations of corruption.
Fifa published a summary of the report written by ethics investigator, Michael Garcia into the bidding process which gave the World Cup to Russia and Qatar.
The summary gave the impression that the detailed report by Garcia exonerated the winning bid teams. It criticised allegedly dodgy practices from England and Australia, who lost out on the bid.
But Garcia was furious. He went public to claim that the "summary" contained "numerous materially incomplete and erroneous representations of the facts".
Fifa said that the publication of the entire Garcia report isn't legally possible. But now there are calls from Germany and England to have European teams boycott the World Cup if it isn't.
And now Fifa has been accused of blowing the cover of two whistleblowers who gave evidence to Garcia.
Everybody thought it couldn't get worse for FIFA. But it seems we are now deep into injury time in this long game of power, corruption and lies.
Trashing Junck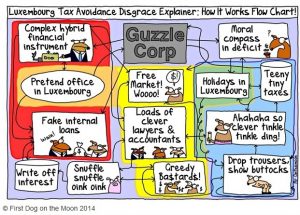 Jean-Claude Juncker, the former prime minister of Luxembourg and current European Commission president, is not exactly the best friend of the British government.
Earlier this year, when European leaders were deciding who they should nominate as EU president, David Cameron launched a series of stinging personal attacks against Junker.
Whitehall is now luxuriating in schadenfreude after the ICIJ Luxembourg leaks scandal broke two weeks ago.
Leading Conservative politicians have taken to the airwaves to say that the Commission should investigate the role played by Juncker in Luxembourg's manipulation of the tax system to help companies pay little, if any tax.
British ministers protestations over Junker may carry a little more weight if Conservative members of parliament – and we mean you Mr Djanogly – were not busy undermining attempts to crack down on financial secrecy and global tax avoidance.