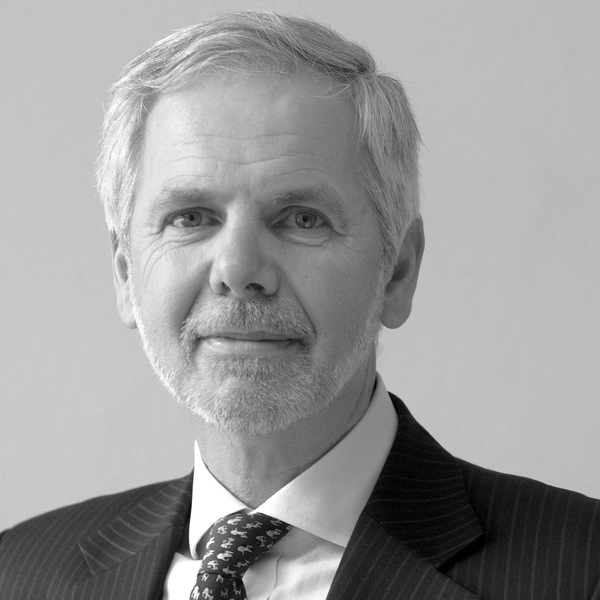 John Christensen ■ The Offshore Wrapper: a week in tax justice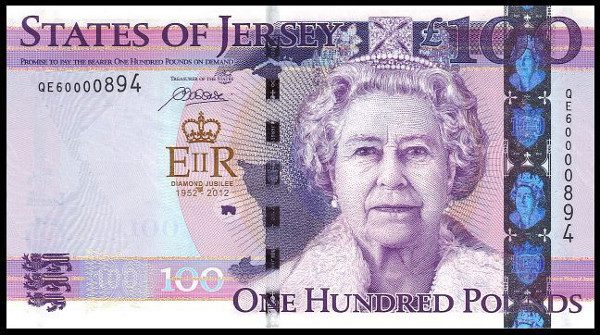 Nando's goes offshore to roost
The International Consortium of Investigative Journalists has this week released another set of stories based on a new leak of information. This time, they have got hold of a list of names that have had Jersey accounts with wealth manager, Kleinwort Benson.
Among their findings are details of the elaborate structure behind chicken restaurant chain, Nando's. According to the Guardian the family behind Nando's apparently use a "battery" of offshore techniques (we are sure no pun was intended by the Guardian), with companies based in Malta, Guernsey and the Netherlands.
As part of the investigation, the ICIJ and the Guardian has also discovered over £800,000 in donations being made to the UK's Conservative party by a Guernsey based banker. Donations from the Channel Islands to UK political parties are not allowed, but these donations were channeled (pun intended) through UK-based companies.
Mr Peter de Putron, who owns these companies also happens to be the brother-in-law of UK financial services minister, Andrea Leadsome.
Mrs Leadsome's difficulties haven't ended there. The Independent reported that the Minister also personally received £70,000 in donations to fund the salaries of office staff from UK companies owned by companies based in the Virgin Islands and controlled by Mr de Putron.
DRC mining deals featuring Dan Gertler come under the microscope
Dan Gertler, the Israeli diamond trader, is a controversial figure. A 2013 report by the Africa Progress Panel, an advocacy group chaired by former United Nations secretary general Kofi Annan, alleged that undervalued mine sales in the Democratic Republic of Congo by the Kabila government to Gertler had cost the country about $1.4bn.
He has been described as the gatekeeper for foreign investors wanting a piece of the Congo's vast mineral wealth.
Gertler disagrees saying his investments have brought in billions to this impoverished country and created jobs.
Now the M&G Centre for Investigative Journalism in South Africa has unpacked a series of deals between Mr Gertler and a company founded by Tokyo Sexwale, a leading South African anti-apartheid figure, two other South African Businessmen and Och-Ziff Capital Management, a US hedge fund. The deals could be of interest to an investigation scrutinising a number of Och-Ziff's African investments underway by US authorities. Read the full detailed story here.
Juncker Watch
It now looks almost inevitable that Juncker will be confirmed as the president of the European Commission this week. The Wrapper has reported extensively on Junker's record as leader of the leading EU tax haven Luxembourg. More was published on the TJN blog this week.
Mr Juncker now seems so certain that he will fly through the European Parliament's approval process that he has started to respond somewhat flippantly to European parliamentarians.
When pressed [article in French] by Green Euro MEP Eva Jolly whether he supported financial transparency and country-by-country reporting, Mr Junker replied that he would like to see, "a lot of transparency for companies that sell arms".
Still I suppose we can be grateful for small improvements in policies. Just last month Mr Junker was less keen on transparency from arms companies when he was asked how much he was being paid by them to give a speech.
Tax Havens: the play's the thing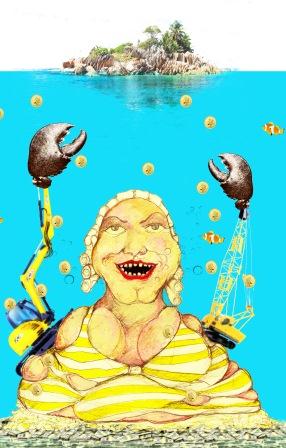 Award-winning theatre director, Caroline Horton is making a new play called Islands, which explores the murky world off offshore. But she needs help to do it and has launched a crowd funding campaign. To find out more visit Caroline's Kickstarter page here.
World Cup Roundup
• The World Cup, that ended this weekend, seems to be going from bad to worse for Brazil. A prosecutor from Brazil has announced he has launched an investigation into a black market ticketing scam believed to be worth up to £58m. The prosecutor has called for help from international police forces and Interpol.
Brazil's World Cup coach Scolari described his young team's 7-1 thrashing at the hands of Germany as the worst day of his life. But could worse still to come for Luiz Felipe? As reported in a previous edition of the Wrapper, Scolari is facing an investigation into tax evasion and money laundering by the Portuguese Authorities which could end with a jail term. Still, given the reaction of some Brazil fans to his team's performance that might be the safest place for him.
• Scolari is of course not the only person in the World Cup facing tax issues (quite apart from FIFA's own global tax avoidance network). The less than shining star of the World Cup Final, Argentina's Messi, has also been accused of tax avoidance. For a great article on tax avoidance and football see this article from AP featured in the Cayman Islands Journal.
Calling journalists and campaigners wanting to investigate corruption and tax abuse
The Tax Justice Network and the Centre of Investigative Journalism will hold its fourth Illicit Finance Journalism Programme four-day training course at City University London on Tuesday 4 November.
The course offers journalists – primarily from the developing world – training in uncovering illicit finance, financial secrecy and asset recovery. We bring together journalists from countries where often corruption, tax havens and harmful tax practices stall development and entrench poverty.
The application deadline for this round is Friday 15 August 2014. Should you wish to apply or for more information on application criteria, please click here.
The Offshore Wrapper is sent out weekly to subscribers to TJN's email list. If you would like to receive the Offshore Wrapper in your inbox please sign up here.